Hope Eye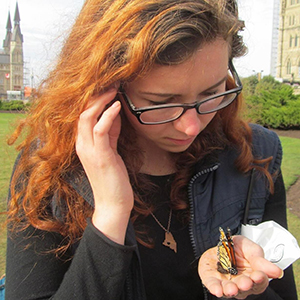 Bangor, Maine native Hope Eye is gearing up for her final year of graduate school at The University of Maine, Orono where she studies Global Environmental Policy. She has a B.S. in Wildlife Ecology and a B.A. in International Affairs. With family ties going back generations, Hope feels connected to the state and wants to help others see the beauty of working and living in Maine. Hope speaks French, is currently working on her proficiency in Japanese, and wants to learn 8 other languages. She is excited to expand her knowledge about international trade, as she believes that everything is connected and it's important to know as much as we can to help solve the world's most wicked problems.
---
Apryl King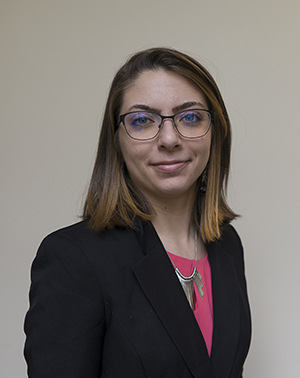 Apryl King is originally from Saco, Maine. She is currently finishing her senior year at The University of Southern Maine, where she is studying political science and business. She has traveled abroad in England and France and plans to travel more after graduating in 2018. Apryl is interested in the state of Maine, in both its politics and business, and is looking forward to helping Maine companies in international markets. She is excited to graduate and pursue a career in political or business analysis. Apryl enjoys the outdoors and spending time with her family.
---
Kevin Pierce
Originally from Camden, Maine, Kevin Pierce is entering his last semester as a graduate student at The Fletcher School of Law and Diplomacy at Tufts University, where he is studying International Business Relations and International Environmental Resource Policy. He has lived abroad in Japan, France, and Brazil. Kevin is looking forward to helping Maine businesses develop and create lasting international ties. He also enjoys fly fishing, hiking, and coaching baseball.
---
Max Zakian
Max Zakian will be finishing his senior year at The University of Maine, where he is studying International Affairs and Economics. He is interested in the complexity of the international economic system. While interning in Armenia as an economic researcher and journalist, he had the opportunity to study the relationship between global firms and local consumer bases. Max is excited to apply what he learned as he studies the individual markets that make up Maine's economy and the trade relationships that best suit them. He enjoys driving, reading, and trying to explain to tourists why he doesn't like lobster. Max is from Biddeford, Maine.