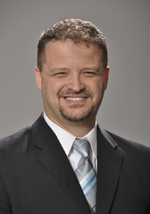 President
207-541-7408 or Email
In 2017, Wade Merritt was appointed President of Maine International Trade Center and State Director of International Trade by the Governor.
Previously, he served as Vice President of Maine International Trade Center. In this capacity, Mr. Merritt was responsible for supervising the staff and day-to-day operations, including trade missions, technical assistance, and programming. Additionally, he had primary responsibility for the StudyMaine initiative and assisting Maine's education sector.  During his time with MITC, he has organized multiple trade missions to 15 different markets.
Mr. Merritt served as President of SIDO, the national association of state trade offices, and advocated for greater cooperation between state trade offices, the federal government, and small- and medium-sized businesses nationwide.  For this work, Mr. Merritt was given the Distinguished Service to the States Award from the Council of State Governments in 2014.  In addition, he has also spoken at national and international events on NAFTA, trade with Canada, and the state-federal relationship in setting national trade policy.
Mr. Merritt serves on the boards of the Eastern Trade Council, the Maine Citizens Trade Policy Commission, the Maine District Export Council, and the International Committee of the Council of State Governments. A graduate of the University of Maine with a degree in International Affairs and Canadian Studies, he resides in South Portland, Maine with his wife Colette and daughter Camille.