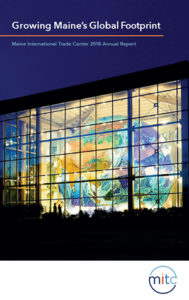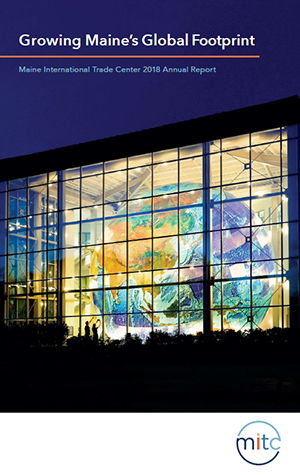 For our organization, 2018 was an exciting and productive year.  With the rise of unprecedented trade tensions, MITC was called upon to explain, interpret, and help navigate the evolving global market landscape. In spite of the uncertainty and concerns, total exports from Maine this year were up 6% over last year. Our role in helping Maine businesses to diversify and expand international markets was more important than ever.
Here are a few highlights from the past year:
312 companies across Maine assisted
$45 million in projected sales from 12 trade shows and missions
758 attendees at 12 trade education programs and events
Overall ROI of 72:1 on export assistance grants with over $12.8 million in reported sales
You can learn more about the importance of trade for Maine and our activities in 2018 in "Growing Maine's Global Footprint" our most recent Annual Report.