Julian Boed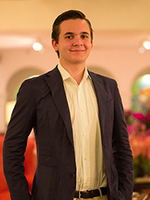 Julian Boed recently graduated from Colby College where he studied economics with a concentration in financial markets. Originally from Chicago, he grew up abroad and spent most of his time in the Netherlands. As a result of this international experience, he has remained very interested in global economic issues. Julian is looking forward to helping businesses in Maine engage with the global economy. He also has an interest in traveling and enjoys many destinations.
---
Katherine Hulit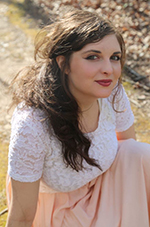 Katherine Hulit is a graduate of University of Southern Maine with a BA in Philosophy and Gender Studies. She recently returned to her home state of Maine after living and working in New York City and various places India. Her experiences away not only ignited a deep love for travel but also a deep appreciation of the beautiful resources Maine has to offer. This global perspective paired with local pride brought Katherine to Maine International Trade Center. She hopes that her experience at MITC will further broaden her horizons and allow her to share her love for Maine with an international audience. Katherine enjoys music, meditation, ceramic arts, and adventuring around the coast of Maine.
---
Adam Michel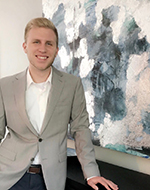 Adam Michel is currently a senior at the University of Southern Maine (USM) studying Mathematics and Economics. Born and raised in Biddeford, Maine, Adam takes pride when Maine is doing well as a state. While working at MITC, he hopes to use his experiences of living in Maine to help local businesses thrive in the global economy. After graduating, he hopes to travel more internationally and eventually enter into a graduate program for economics. In his free time, Adam enjoys hiking, skiing, and playing soccer.