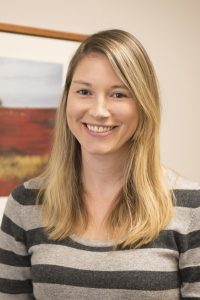 Trade Information Specialist
207-553-7713 or Email
Organizing and disseminating information has long been Billie's professional passion. From overhauling databases to make them more easily searchable, to communicating with companies about the import process at the Port of Portland, to training research associates in how to find accurate and relevant international data to creating educational programming for Maine companies to optimize their international trade potential, providing information has always been central to her career. Billie has worked in international trade in Maine since 2014, first as an import specialist for a shipping company and currently as Trade Information Specialist for Maine International Trade Center. She specializes in research, logistics, imports, and trade education: planning the Global U technical skills training series and running MITC's internship program.
Billie has a B.A. in English from Bates College and an M.A. in Library and Information Studies from the University of Rhode Island. She currently lives with her husband, kids, dogs, and chickens in southern Maine.