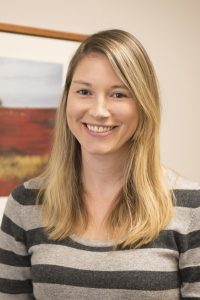 Trade Information Specialist
207-553-7713 or Email
Billie Cary joined the staff of Maine International Trade Center in March 2016 as a Trade Information Specialist.
A former intern in MITC's Future Global Leaders program, she went on to complete a Masters degree in Library and Information Studies. She has previous work experience as a database coordinator for a multinational company and an import documentation specialist for a Maine-based shipping company.  Excited to return to MITC as a staff member, she brings advanced skills in research and increased knowledge of Maine commerce.
Billie has a B.A. in English from Bates College and an M.A. in Library and Information Studies from the University of Rhode Island.  Originally from Baltimore, Maryland, she has lived in Maine for the last ten years off and on and is passionate about her adoptive state.