Export Opportunities for Maine Companies in China and ASEAN
January 27 @ 10:00 am

-

11:00 am
LIVE WEBINAR

Is China open for business?
How will the recently signed Regional Comprehensive Economic Partnership (RCEP) impact Maine exporters?
Which of the 10 countries in the Association of Southeast Asian Nations (ASEAN) will most likely see strong economic recoveries in 2021?
As in past recessions, looking to international markets for growth opportunities in regions of the world that are in different stages of economic recovery will be a key part of the solution for Maine businesses in 2021 and beyond. Join us to learn how your company can best capitalize on V-shaped economic recoveries, domestic demand, and supply chain realignment occurring in China and ASEAN markets.
Topics covered will include:
China and ASEAN post-COVID economic recovery

US/China bilateral trade going forward

Predicted growth of Southeast Asia's internet economy

Specific sectors with export opportunities
Presenters
John Evans, Co-Founder & Managing Director, Tractus Asia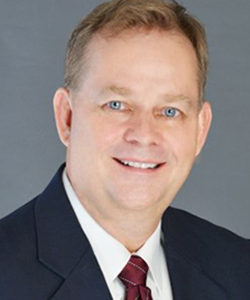 Mr. Evans is a founding partner and the Managing Director of Tractus Asia, an Asia-based advisory providing both public and private sector trade and investment assistance. Over the years, Mr. Evans and the firm have advised on more than $5 billion in trade and investment transactions across a wide variety of sectors. During his two plus decades in Asia, Mr. Evans has gained both the on-the-ground knowledge and the networks necessary to become a trusted advisor to numerous multinational companies and economic development and investment promotion organizations across the Asia-Pacific region, Middle East, Europe, and North America. Mr. Evans frequently writes articles, gives lectures, participates in interviews, and conducts workshops around the world on trade and foreign direct investment trends and doing business in Asia. He earned his degree in East Asian History at Princeton University. Mr. Evans is fluent in Thai and Spanish and has basic Mandarin Chinese.
Michael Hirou, Chief USA Representative – Manager, Tractus Asia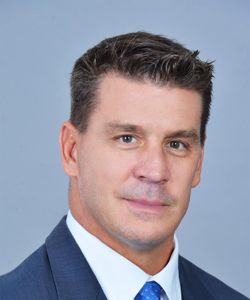 Since joining Tractus Asia in 2017, Mr. Hirou is responsible for working with U.S. based clients on projects for Economic Development, Strategy & Execution, and Corporate Finance. He also plays in central role in undertaking business development across these important Tractus practice areas throughout the United States. Prior to Tractus, Mr. Hirou spent 13 years working on Wall Street for several well-respected firms. He began his career at Goldman Sachs and was in the Associate Class of 1997. After 5 years at Goldman, he worked at Thomas Wiesel Partners, JMP Securities, and Sandler O'Neil + Partners in San Francisco. He has also worked for several green technology start-ups and early-stage companies with applications in a wide range of industries. Mr. Hirou graduated from Princeton University in 1991 with a Bachelor of Arts degree in American History with a concentration in Economics.
Registration
There is no cost to attend this webinar. Please use the link below to register, and you will receive details on how to join the webinar.
---