Defense and Security Equipment International 2019
September 10, 2019

-

September 13, 2019
London, England
Are you interested in selling to the European Aerospace, Defense, Maritime, and Security industries?
At DSEI, companies have the opportunity to display their full capabilities (land, naval, air, and security) at one of the world's largest defense shows, featuring over 1,600 exhibitors and 35,000 attendees from more than 100 countries.
Maine International Trade Center (MITC) is organizing a delegation of Maine companies to attend DSEI 2019. Participating companies will be able to share space in the Defense Industry Maine booth, obtain market research and matchmaking services, be part of an organized trade group at the event, and most importantly, meet and connect with key people in the international Aerospace, Defense, Maritime, and Security industry sectors.
Defense Industry Maine has booth space reserved at DSEI 2019 which Maine participants are encouraged to use as their home base at the event.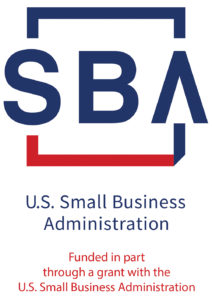 With funding through the U.S. Small Business Administration, Maine International Trade Center has STEP Financial Assistance Awards available for the first four eligible Maine companies to offset trade show participation and associated expenses up to $3,000 – $6,000.
General Fee: $5,000
A deposit of $2,700 is required with online registration to secure space with the balance of the fee to be invoiced prior to the show. The cost for additional company participants is $100 per person.
Fee includes:
• Access to exhibition hall, demo sites, and all seminar sessions
• Use of the Defense Industry Maine booth in the U.S. pavilion
• Attendance at Networking receptions and State of Maine delegation dinners
• Company profile on the official DSEI website and show guide
For more information, contact Tom Conley, Director of Defense Industry Maine and International Trade Specialist, at 207- 553-7708.
Space is limited! Registration Deadline: March 8, 2019