Export 101
October 10, 2018 @ 8:30 am

-

11:30 am

Is your company new to exporting?
Do you have new employees who would benefit from a better understanding of the export process?
This half-day seminar provides fundamental information, best practices, and realistic advice for success in international trade.
Our expert speakers will cover the essentials for exporters in each of the four pillars of international trade – logistics, finance, legal, and marketing – with plenty of time for Q&A.
Topics include: the role of a freight forwarder/customs house broker; required documents for international shipments; advantages and disadvantages of different international payment methods; legal concerns and basic contractual requirements; identifying the best overseas markets; and developing a market entry strategy.
---
Speakers
Logistics:  Susan B. Bell, Pricing and Customer Service Coordinator, Oceanair, Inc.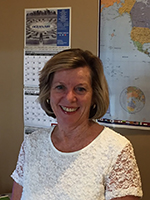 Susan B. Bell is the Pricing and Customer Service Coordinator for Oceanair, Inc., a New England owned provider of global logistics services with US offices in Revere, Massachusetts and Falmouth, Maine and agent offices around the globe thru their affiliation with WCA, the world's largest and most powerful network of independent freight forwarders with over 6,600 member offices in 193 countries. Susan is a licensed Customs Broker who has been involved with international logistics since 1978.  Prior to joining Oceanair, she was Branch Manager of an international freight forwarder's Portland office and the International Traffic and Customs Compliance Manager for a Maine-based footwear company. Susan's experience also includes domestic freight forwarding, air and ocean export, import, customer service, and international banking. She is a Maine native and resides in Saco.
Finance:  John Morton, (Former) Vice President Finance International Group, IDEXX Laboratories, Inc.
John Morton, a graduate of Bryant University, began his finance career as an auditor at Arthur Andersen & Co in Boston. He focused on the manufacturing industry and was promoted to audit manager in 1992. From 1994 to 1996, he was the controller at Bath Iron Works Corporation in Bath, Maine. In 1996, John joined IDEXX Laboratories, Inc., where he served in a variety of roles of increasing responsibility through July 2018. From 1997 to 2000, he managed IDEXX's accounting, consolidation, and financial reporting teams. In 2000, John added the tax and treasury departments to his area of responsibility and was promoted to vice president in 2001. From 2010 to 2012, John managed the North American commercial organization business operations and finance teams. Starting in 2012, John managed IDEXX's finance teams outside of North America.
Legal:  Adrian Kendall, Corporate, Commercial and International Law Attorney, Norman, Hanson & DeTroy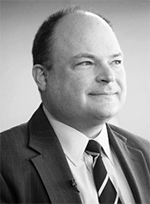 Adrian Kendall is a partner in the firm Norman Hanson DeTroy with 26 years of experience in the fields of commercial, international, and corporate law.  He has helped New England and foreign clients find creative solutions to the many issues that arise in international trade including: export and import opportunities; licensing, manufacturing, and supply agreements; distribution agreements; protection of IP; regulatory compliance; and dispute resolution. A strong supporter of Maine International Trade Center since its formation, Adrian has participated in numerous trade missions, advised several administrations, sits on the MITC Board of Directors, and was the recipient of the MITC President's Award in 2016.  He also helps support job creation and economic opportunities across all of Maine by serving as a Trustee of the Maine Rural Development Authority. Since 2007, Adrian has served as the German Honorary Consul to Maine and New Hampshire.  He has been a designated as a "trusted attorney" of the German Foreign Office since 2000 and is a recipient of the Cross of Merit of the Federal Republic of Germany.   He is fluent in German and has a working knowledge of French.
Marketing:  Tove Rasmussen, Founder, Partners Creating Growth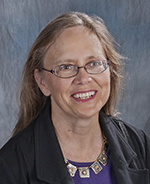 Tove Rasmussen, MBA, CMA, is Founder and Business Growth Expert at Partners Creating Growth. She has an extensive background growing businesses in the US, Europe, Canada and in emerging markets. She has served as general manager, global marketing manager, operations manager, and consultant for many companies looking to expand business and improve operations. Tove brings this passion and successful experience to Partners Creating Growth, via mentoring and consulting with business heads to help them grow both revenues and profits. She identifies and implements opportunities in new and existing markets to help mainly small and mid-sized companies achieve greater profitability. Her primary purpose is to improve the top and bottom line; however, she takes special pleasure in improving the economy and community around us as the companies grow.
---
Registration
Space is limited. Advance registration is required.
MITC Members:  $35
Nonmembers: $45
Directions and Parking Information
Reasonable accommodations for persons with disabilities will be made if requested at least two weeks in advance. Contact Cheryl Rau at (207) 541-7400, if you require accommodation.