Export 101 – Spring 2020
April 16 @ 8:30 am

-

11:30 am
CANCELLED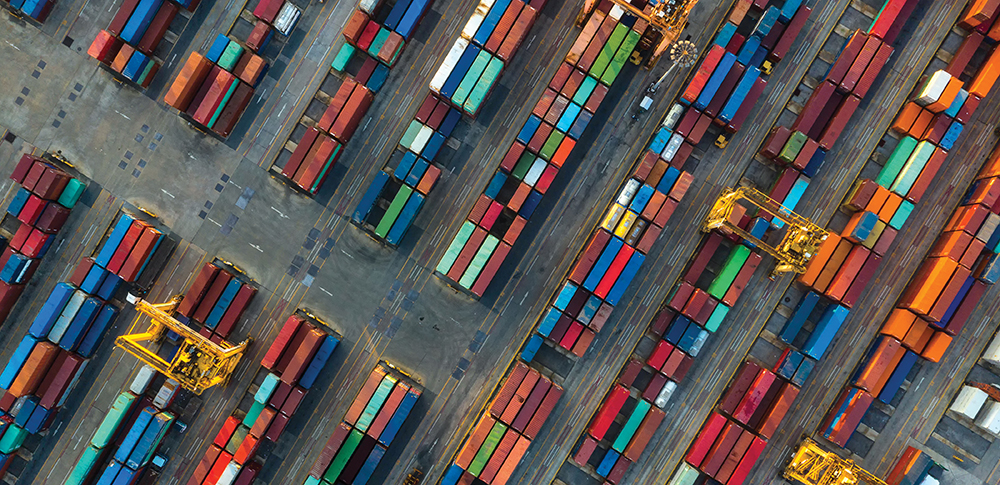 Is your company new to exporting?
Do you have new employees who would benefit from a better understanding of the export process?
Moderated by one of the architects of MEP's ExporTech™ program, this half-day seminar provides essential fundamental information including best practices, pitfalls to avoid, and realistic advice for success in international trade. Our expert speakers will provide insight into logistics, legal, and payment concerns, as well as an international marketing case study.
Topics covered include:
overview of export process

identifying best markets

role of a freight forwarder/customs house broker

modes of transportation

required documents for international shipments

trade credit insurance

importance of currency exchange

tax implications

export licenses

anti-dumping

IP concerns

importance of contracts
Presenters
Moderator:
Michael Stone, President, Stone & Associates

Michael Stone founded Stone & Associates more than 20 years ago. His work with clients in a wide range of industries has required an understanding of global markets throughout North and South America, Europe, and Asia. He has developed extensive insight into small- to mid-sized manufacturers (SMMs), and his experience encompasses major research efforts on the service needs and behavior of SMMs and successful export and competitive strategies in global markets. He is one of the principal architects of the ExporTech™ program, an innovative, structured export growth program that has been highly successful in assisting hundreds of SMMs to enter or expand in global markets.
Marketing: 
Adam Kennedy, Vice President, Kepware Global Sales, PTC

Realizing the potential of international industrial markets and leveraging his own belief that successful companies must leverage the global economy for success, Adam Kennedy was a leader in building a sales program that focused on understanding international markets and culture. He has fortified strong relationships with global sales partners in over 36 countries, in turn growing Kepware's international sales revenue over 130%. He has recruited and managed personnel from Europe, Asia and Latin America to help administer and manage Kepware's global strategy and continues to grow a team of experienced sales professionals.
Logistics: 
Kelly Butterfield, Founder, Butterfield International Compliance and Consulting, LLC

Kelly Butterfield is focused on providing small companies with international import and export compliance solutions. She actively works with teams to develop efficient processes and minimize the risks associated with international exporting. As an International Account Manager for UPS for over two decades, Kelly excelled at analyzing customer needs, collaborating with customers, and solving the unique problems faced by fast growing businesses such as Hussey Seating in North Berwick, Lie-Nielsen Toolworks in Warren and many others.
Finance: 
Brent F. Hoots, Principal & Founder, NaviTrade Structured Finance, LLC

As a Trade Credit & Political Risk Program broker, Brent Hoots helps companies better manage and execute their international and domestic transactions. His background covers international trade, both commercial and investment banking, and management consulting. Before starting NaviTrade, his professional career included positions with The World Bank in Eastern Europe, Manufactures Hanover in New York, Kemper Securities (Boettcher & Company) in Denver, and CDM Smith in Boston.
Barbara Raths, Senior Vice President, Senior Treasury Management Sales Advisor, Camden National Bank

With over 15 years of cross-sector experience in financial and payment services, Barbara Raths is an expert in complex treasury operations, debt and cash management, corporate finance, public finance, and international payment risk management. Prior to joining Camden National Bank, she worked at People's United Bank as SVP of Government, as Team Lead for Treasury at WEX, Inc., and as the Deputy Treasurer for the State of Maine, where she oversaw cash and debt management.
Legal: 
Adrian Kendall, Corporate, Commercial and International Law Attorney, Norman, Hanson & DeTroy

Adrian Kendall is a partner in the firm Norman Hanson DeTroy with 26 years of experience in the fields of commercial, international, and corporate law. He has helped New England and foreign clients find creative solutions to the many issues that arise in international trade including: export and import opportunities; licensing, manufacturing, and supply agreements; distribution agreements; protection of IP; regulatory compliance; and dispute resolution. Since 2007, Adrian has served as the German Honorary Consul to Maine and New Hampshire. He is fluent in German and has a working knowledge of French.
---
Registration
Space is limited. Advance registration is required no later than April 14th. 
MITC Members:  $35
Non-Members:  $45
---
Location & Parking Information
Reasonable accommodations for persons with disabilities will be made if requested at least two weeks in advance. Contact Cheryl Rau at (207) 541-7400, if you require accommodation.