ExporTech Maine 2020

Unlock Your Global Growth Potential through ExporTech!
Over a 10-week period:
Participate in 3 one-day workshops (February 27, April 2, and May 7)
Obtain individualized coaching to develop an actionable export growth plan
Present your export growth plan to experienced international business people for feedback


---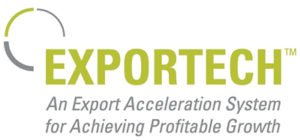 ExporTech™ is a national export assistance program that applies a structured export strategy development process to help companies enter or expand in global markets. Since 2006, 211 ExporTech™ programs have been delivered in 36 states and Puerto Rico with over 1,080 participating companies.
---
Who is a Good Fit for ExporTech?
ExporTech™ is intended for forward-looking small and mid-market manufacturers that want to expand global sales. Most participants already export. The process is designed for executive leadership, such as the CEO or VP of International Sales, Marketing, or Business Development. Companies that involve multiple staff will get the most out of the process.
Results
On average, participating companies generate $500,000 – $700,000 in new export sales.
Many companies generate export sales within 6 months of completing the program.
The average participant reported cost and investment savings of $91,000.
The average company created 5 new jobs.
Facilitator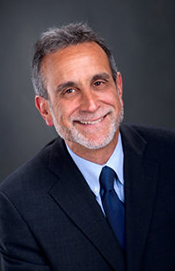 Michael Stone, President of Stone & Associates, is one of the principal architects of the ExporTech™ program. As one of the program's leaders, master facilitators and content developers, he has collaborated with export assistance organizations (US Export Assistance Centers, state trade offices, district export councils, SBDCs, etc.) across dozens of states. His client experience includes government/non-profit economic development organizations that serve manufacturing companies, Fortune 500 companies and small- and mid-market industrial firms. His engagements have required an understanding of global markets throughout North and South America, Europe, and Asia, and have involved a wide range of industries, including medical devices and equipment, major appliances, consumer and specialty glass products, personal protective equipment, pharmaceuticals, automotive, specialty wire products, fabricated metal components, plastic products, and fiber optic cable.
---
Dates
February 27, April 2, and May 7, 2020
Location
Maine International Trade Center
2 Portland Fish Pier (Marine Trade Center), Suite 204
Portland, ME
---
Cost & Registration
SBA eligible: $1,500 per company
Non-SBA eligible: $4,000 per company
Note: Company may bring up to 4 people at no additional charge.
On completion, the company will receive complimentary business matchmaking (USDOC Gold Key Service or other pre-approved source) – up to a $1,200 value – to assist in implementing their export plan.
ExporTech Maine 2020 class full – Registration for this session closed
Please complete the Self Representation as an Eligible Small Business form to receive the $1,500 registration rate.
Reasonable accommodations for persons with disabilities will be made if requested at least two weeks in advance. Contact Cheryl Rau at (207) 541-7400, if you require accommodation.
---
Info for Attendees
Dates and Times
February 27, April 2, and May 7
8:30 AM – 5:00 PM
Plan to arrive a bit early for coffee and a chance to meet other participants before the session begins at 8:30 AM.
Lunch will be provided.
Location
Maine International Trade Center
2 Portland Fish Pier (Marine Trade Center building), Suite 204, Portland, ME
DIRECTIONS
Parking
Visitor parking next to our building is limited to 30-minutes up to 3-hours, and parking enforcement has been known to ticket vehicles left beyond the posted time limits. While a few free parking spots remain on Commercial Street (in front of Gulf of Maine Research Institute), most on street parking is kiosk pay by the hour. Here are a few all day parking options listed in order of shortest distance from our building:
Fish Pier Parking Lot (40 Commercial Street, 2-minute walk) – all day parking permit for $10 can be purchased and picked up at the Spring Street Parking Garage (45 Spring Street) which opens at 6:00 AM on weekdays. FMI, call (207) 874-2842.
City-owned parking lot located across the street from the International Marine Terminal/Eimskip (450 Commercial Street, pay station for cash or credit card, 5-minute walk) – $5 per day
DiMillo's on the Water/Unified Parking Lot (154 Commercial Street, 10-minute walk) – $7 per hour, up to $45 max
Holiday Inn by the Bay Parking Garage (60 Spring Street,15-minute walk) – $2 per hour, up to $17 max
Lodging
For overnight lodging, MITC has a special corporate rate at the Courtyard by Marriott Portland Downtown/Waterfront located at 321 Commercial Street (practically across the street from our office):
$119  Jan. 1 – April 30
$209 May 1 – June 30
(207) 780-6000
Promo Code: 60U