Maine Education Mission 2020 – Turkey and Azerbaijan
February 22, 2020

-

March 4, 2020
Istanbul, Ankara, Izmir and Baku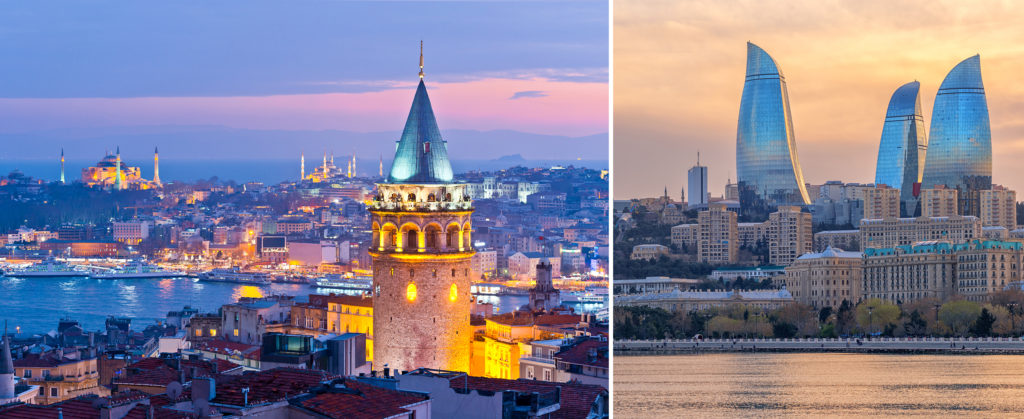 Join us to explore recruitment opportunities and introduce your school to education agents, students, and parents from Turkey and Azerbaijan. StudyMaine will lead a delegation of Maine educational institutions to help you make the right connections for successful recruitment.
The U.S. is the first choice for Turkish students studying abroad. Enrollments in U.S. institutions of higher education among Turkish students has held steady between 10,000 and 11,000 from 2013 to 2018.
An emerging market in the region, Azerbaijan has the willingness and ability to invest in education and is looking for new opportunities and partnerships to build and deliver programs.
Mission Benefits
Customized One-on-One Appointments: Gold Key Service individual meetings in each city based on your school's goals.
In-Country Research: Research will be conducted by industry specialists, and you'll have the opportunity to meet via teleconference to discuss your school's objectives before leaving Maine.
Market Briefings:  Learn more about current economic and political conditions in Turkey and Azerbaijan.

Group Tours and Events: Visit high schools and higher-education institutions and meet with local embassy staff to gain first-hand knowledge of the education environment.
Cost & Deadline
StudyMaine members: $8,000 per person
Non-members: $9,500 per person
Pricing Includes:
Flights within Turkey and Azerbaijan
Gold Key Service
Mission and meeting coordination
Pre-mission research, seminar, and videoconference
Group meals where indicated
Networking events
Group transportation within Turkey and Azerbaijan
Hotel accommodations
Pricing Excludes:
International airfare to/from Turkey and Azerbaijan
Non-group meals
Individual transportation within Turkey and Azerbaijan
Interpreting/translation services
Air freight of promotional materials
Travel insurance
Incidental expenditures
NOTE: International airfare to/from Turkey and Azerbaijan is NOT included in the price of the trade mission.
A partial refund on the participation fee may be offered on cancellation requests received in writing by January 17, 2020; thereafter, no refund can be given. MITC cannot be held responsible for late or unexpected meeting changes, cancellations by international clients, or unforeseen circumstances. Programming is subject to change based on the needs of the delegation.
Registration and payment are required by January 17, 2020.
For more information, contact: Zeynep Turk at (207) 541-7474 or Jeffrey Porter at (207) 780-3756.