Trade Day 2020
May 14 @ 5:00 pm

-

May 15 @ 3:00 pm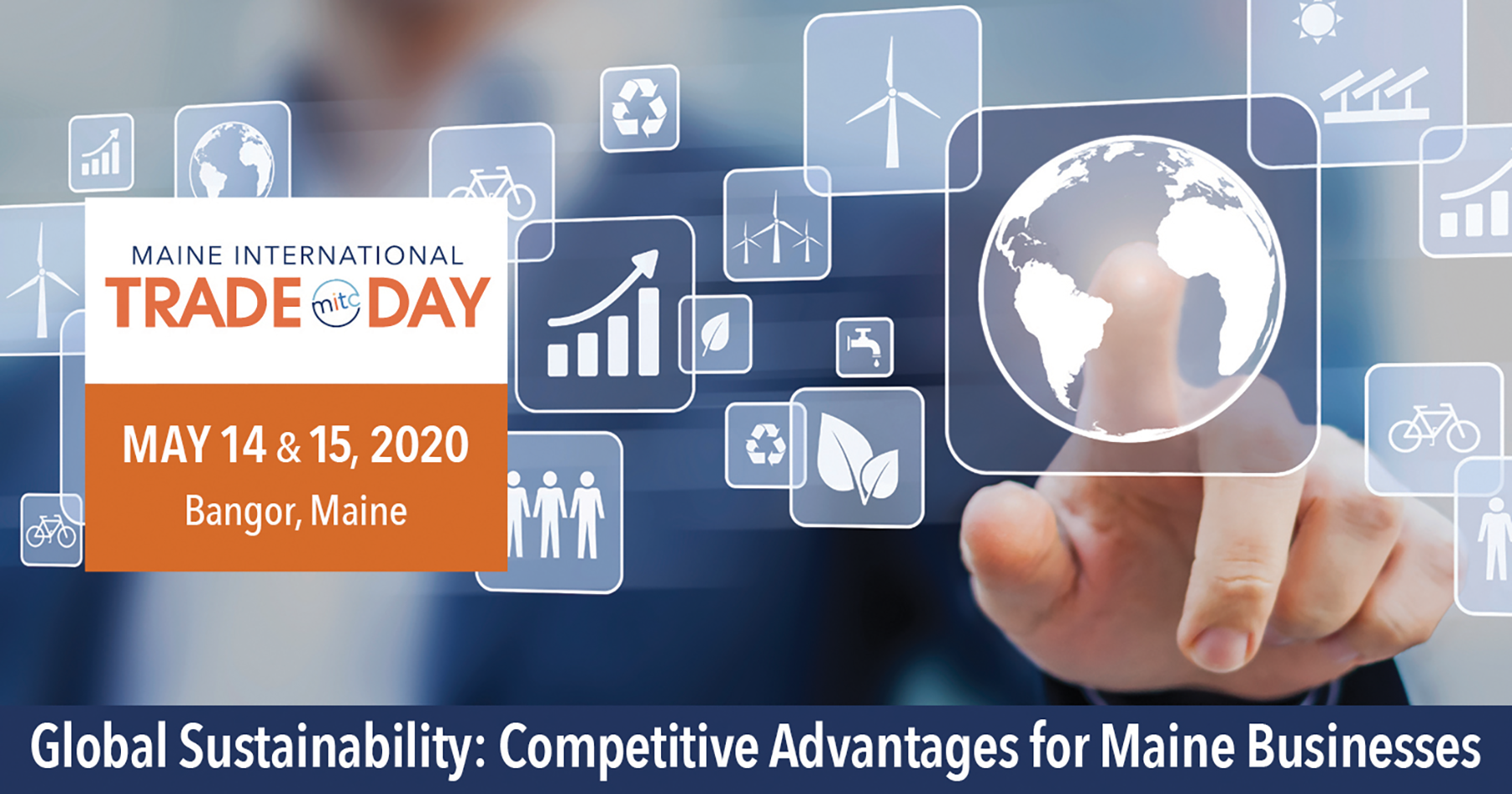 Global challenges ranging from climate and food crises to poverty need bold, transformational solutions that represent a large and growing market for business innovation.
The Sustainable Development Goals (SDGs), adopted by 193 states at the United Nations in September 2015, set an agenda for achieving a prosperous, inclusive, and sustainable society for all by 2030. A call to action, the goals could generate $12 trillion in business savings and revenue and create 380 million new jobs across four sectors:  energy, cities, food and agriculture, and health and well-being.
---
Join us at Trade Day 2020 to explore how your business can benefit from global sustainability goals as a shared framework to attract talent, spark innovation, and increase international sales.
---
No matter how large or small and regardless of industry, all companies can contribute. The benefits of aligning your business with the global sustainability goals include new opportunities for market differentiation and growth, optimized workforce, and more resilient supply chains.
Corporate social responsibility continues to grow in importance around the world. Two thirds of consumers will buy or boycott a brand based on personal values. Younger generations especially are drawn to organizations that demonstrate responsible business practices. As the competition for talent intensifies, a company's sustainability performance will impact employee morale and productivity.
"By 2030, Maine will be an international leader with a vibrant, sustainable, environmentally-responsible economy. All across the state, the people of Maine will have access to an unmatched quality of life and good-paying jobs." – Maine Economic Development Strategy 2020-2029
---
Event Schedule
Thursday, May 14
5:00 – 7:00  Opening Reception
Friday, May 15
8:30 – 11:00  Keynote Presentation and Panel Discussion
11:00 – 12:30  Networking Session
12:30 – 3:00  Awards Luncheon
---
SAVE THE DATES
Advance registration opens in March 2020!