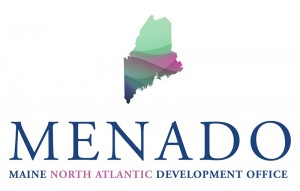 The Maine North Atlantic Development Office (MENADO) was formed in 2013 as an initiative of Maine International Trade Center to increase trade and investment between Maine and markets of the North Atlantic Region and develop Maine's policy in Arctic affairs.
Maine currently exports approximately $350 to $400 million of products to Northern Europe and the Nordic countries. Many of these countries – particularly the UK, Sweden, and Iceland – have made recent foreign direct investments in the State of Maine and are increasingly targeted in Maine International Trade Center's Invest in Maine efforts. In addition, MENADO is a conduit for further developing Maine's connections with Atlantic Canada and Greenland, which are significantly growing in the energy, oil, and mineral markets.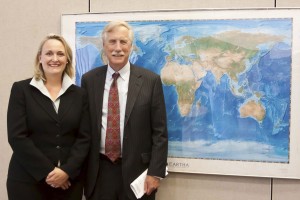 Arctic change will have a direct impact on Maine's economy, coastline, and natural resources.  The MENADO Advisory Committee works together to develop strategic relationships throughout the region to ensure Maine's place in the global conversation about the Arctic and empowers businesses in the state to leverage opportunities and mitigate negative impacts of Arctic change. Until now, Alaska has been the only U.S. state to have a voice in current Arctic affairs. MENADO and its Advisory Committee facilitate Arctic geopolitical and economic conversations as they relate to Maine interests and will provide leadership and consultation with other states wishing to enter the dialogue.
---
"Maine's new relationship to the Arctic is really a story about trade and MENADO is telling that story.  My firm became involved in Arctic issues last year after a visit from Dana Eidsness.  Ms. Eidsness communicated a vision of Maine as a trading partner with Iceland and Northern Europe.  As lawyers involved in the business community we listened carefully and have since made investments in developing relationships throughout the region.  Through communicating issues and facilitating introductions, MENADO has been a crucial partner in the development of Verrill Dana's Arctic Practice."
Benjamin E. Ford, Esq., Verrill Dana, LLP, Portland, ME