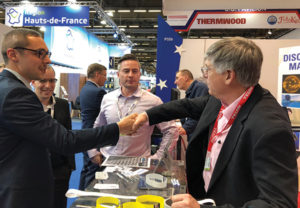 Maine International Trade Center organizes delegations of Maine businesses to participate in industry or market focused trade missions and trade show. These activities offer cost-effective and well-organized opportunities for small and medium sized companies to reach essential overseas markets. MITC also works with participating companies to make the most of the experience before, during, and after the activity.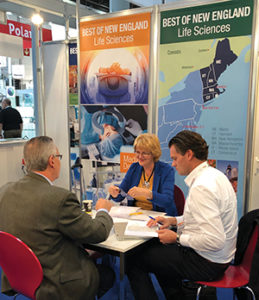 By coordinating shared booth space, Maine companies gain valuable experience at world-class trade shows. MITC has led Maine delegations to dozens of trade shows in recent years including: JEC World International Composites Event (Paris, France), Seafood Expo Global (Brussels, Belgium), OutDoor Europe (Friedrichshafen, Germany), DEFSEC Atlantic (Halifax, Nova Scotia), Seafood Expo Asia (Hong Kong, China), and MEDICA (Düsseldorf, Germany).
In recent years, we have organized trade missions to Brazil, Chile, China, Colombia, Iceland, Ireland, Japan, Kazakhstan, Mexico, and the United Kingdom.