Seaweed is the hot new food trend. After Ocean's Balance generated buzz at the Summer Fancy Food Show in 2018, earning a mention in Martha Stewart magazine, it was not surprising that international buyers at top specialty food shows were interested in the company's edible products made from sustainably grown and harvested seaweed from the Gulf of Maine.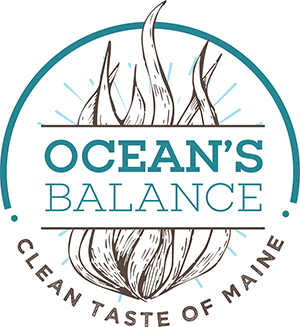 Established in 2016, Ocean's Balance produces a variety of seaweed-based products including Organic Whole Leaf and Flake seaweeds, Seaweed Sprinkles seasonings, and shelf-stable Kelp Purée. The company pioneered zero-input farming techniques that use no arable land, no fresh water, and no fertilizers.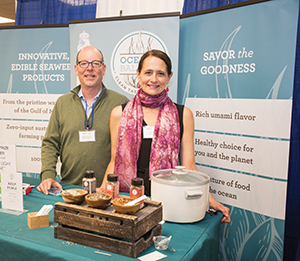 After winning Greenlight Maine in March 2019, the company expanded its production capacity and quickly broadened national distribution, now selling products in 20 states from Maine to California. Selected as one of seven Maine companies to exhibit in MITC's New Product Showcase, Ocean's Balance was voted "Best in Show" co-winner by attendees at Trade Day 2019 in May.
With clear interest from overseas buyers, the company was ready to develop an international sales strategy rather than leaving export growth opportunities to chance. Working with MITC, Ocean's Balance has targeted the overseas markets of Canada and various Asian countries that value the quality of Gulf of Maine seaweed. The company has applied for STEP Financial Assistance Awards to help support their participation in 2020 in three leading natural products and specialty food shows which draw international buyers and distributors.
"MITC has been an invaluable source of guidance and support to Ocean's Balance as we focus on significant market expansion in 2020. There is growing interest in seaweed in the U.S. as well as in foreign export markets such as Asia, where buyers want to source marine products from the clean waters of Maine." – Lisa Scali, Director of Sales & Marketing