BY MAINEBIZ STAFF
Wayfair plans to add 150 more jobs to its Brunswick Landing site.
The Times Record reported that plan will bring the online furnishing and home decor company's workforce to 550, meeting its goal of having more than 500 employees in Brunswick. The hiring timeline is still to be determined. Liz Graham, Wayfair's vice president of sales and service, told the newspaper the company has grown faster than expected.
In May 2017, there was speculation that Boston-based Wayfair was a takeover target by Walmart. At that time, the Wall Street Journal reported that Walmart was fighting retail trends by buying up e-commerce sites.
In 2016, Wayfair announced it would bring 450 new jobs to Bangor and 500 new full-time jobs to Brunswick Landing.
Forbes recently reported that Wayfair is now the largest online furniture retailer in the U.S., with $6 billion in revenues. Chief Product and Marketing Officer Ed Macri told the magazine the company has been able to position itself differently by being less "Amazon," with a functional discovery process, and more "Zappos," with a need to enable discovery in ways beyond search but across a wider spectrum.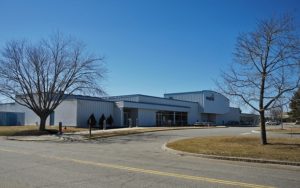 Overall, redevelopment at Brunswick Landing has been brisk, according to the latest report by Midcoast Regional Redevelopment Authority Executive Director Steve Levesque in MRRA's summer 2018 newsletter.
Levesque cited Wayfair along with Mölnlycke, SaviLinx, Wicked Joe Coffee, STARC Systems, Planus, Tempus Jets, Flight Deck Brewing, American Classic Aviation, and SteriZign as companies that are growing rapidly and expanding their footprints at Brunswick Landing and Topsham Commerce Park to accommodate growth.