Future Global Leaders is an internship program open to college students and recent college graduates. We offer international market research internships, which provide practical experience for interns and assist Maine businesses. These paid, part-time internships are located in our Portland office.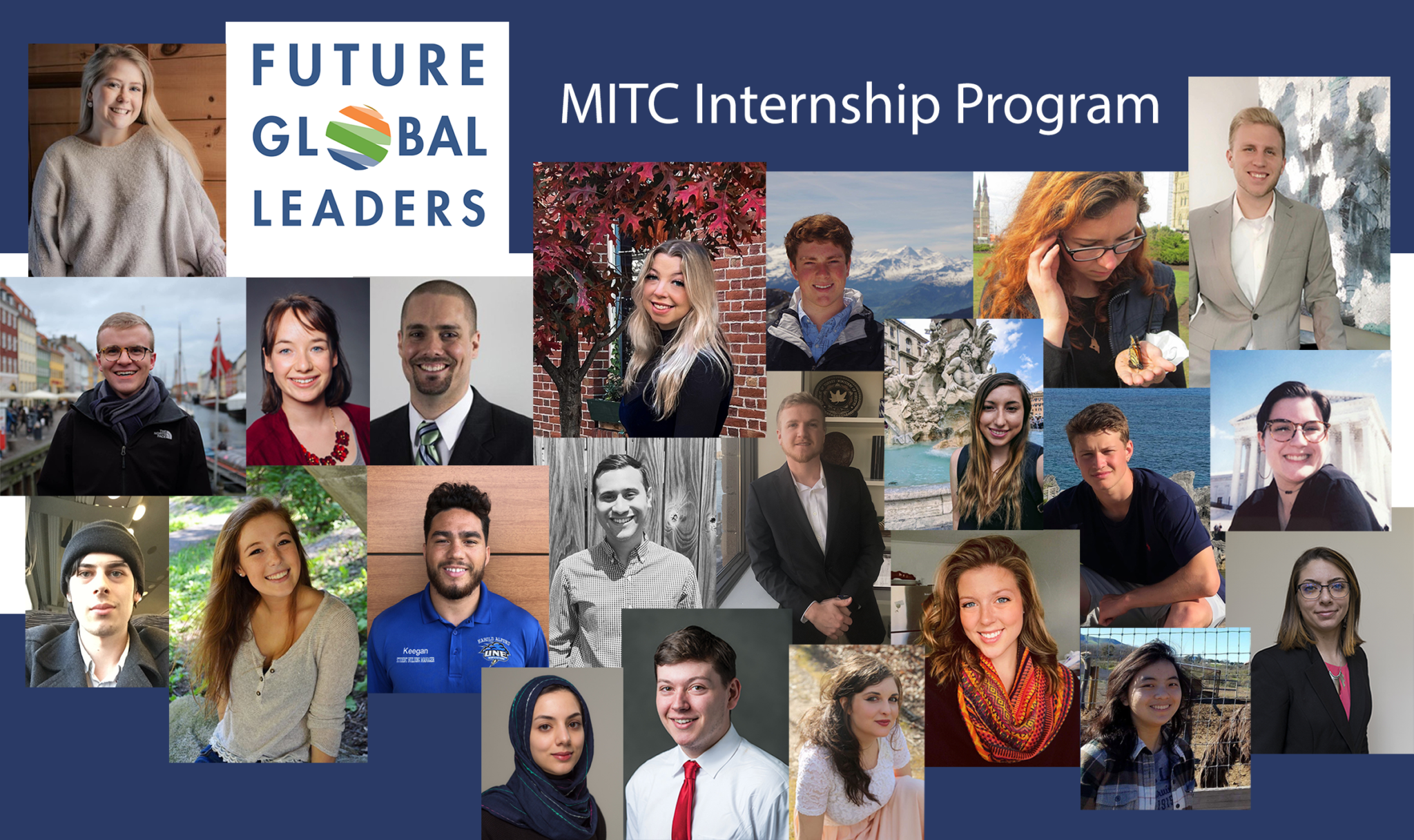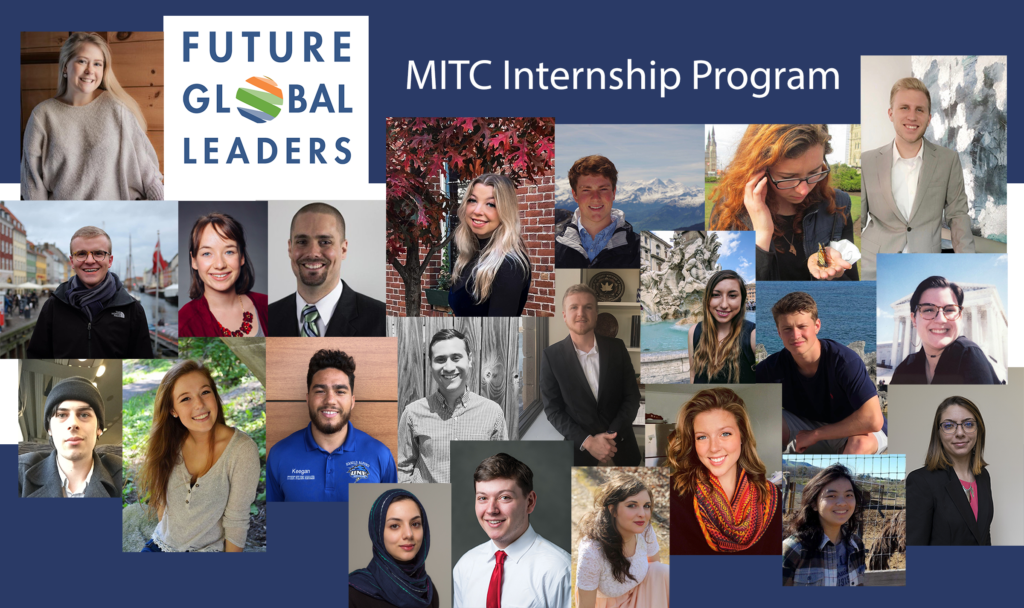 As Research Assistants, MITC interns learn about international trade from Maine's point of view, hone internet and other secondary research skills, and gain valuable insight into what real Maine companies doing business internationally need to know. The Future Global Leaders program emphasizes professional development, student-centered project delegation, and experiential learning outside of the MITC office.
Candidates must have completed their junior year of college before beginning the internship and are selected from an applicant pool based on academic performance (GPA of 3.0 or higher required), demonstrated research and writing ability, and interest in the international trade arena. In addition, candidates must be currently living in Maine and legally eligible to work in Maine.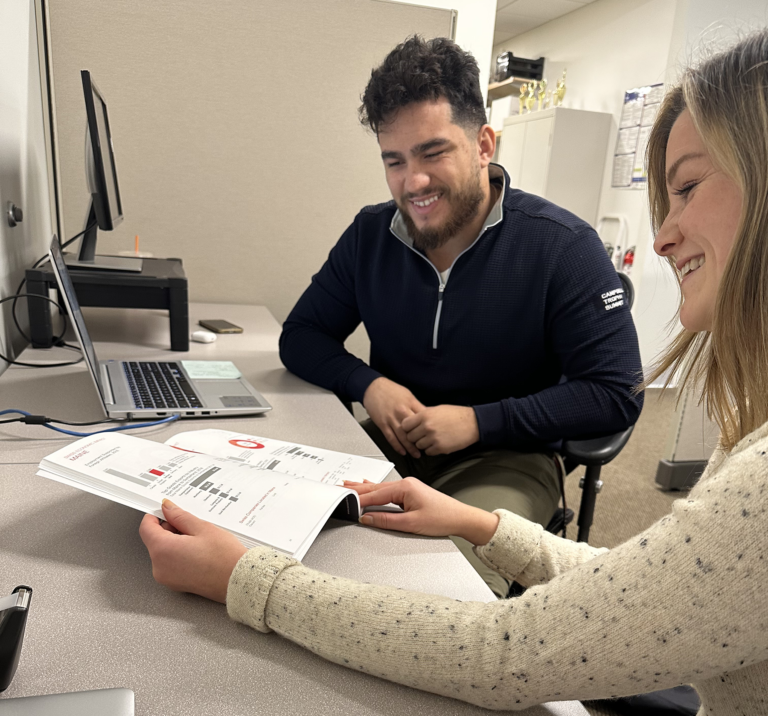 Application Deadline for Summer 2023
Wednesday, March 1 at 5:00 PM
"I would describe my internship experience as an amazing opportunity to grow and develop my knowledge of international trade. I was given the freedom to focus my energy on areas that I find most interesting so that I could learn more about what I want to do in the future. The MITC team was very supportive and encouraging; all the projects and events that I have completed or attended have been recognized and acknowledged. I was seen not as an intern but as a co-worker with knowledge to contribute in any conversation or topic."
Keegan Stanton-Meas, former MITC Research Assistant, 2022
"Working in a professional environment has taught me what efficient teamwork means. I have learned management skills and tips while working with my direct supervisor and other staff members. I can say this was one of the excellent parts of my experience in this organization. While employee engagement and retention are among the most significant challenges that many different organizations face today, I have learned how incorporating constant recognition in organizational behaviors creates a more positive workplace and inspires people to be more engaged and efficient."
Mahnaz Vahdati, former MITC Research Assistant, 2022
"The most important thing I learned about myself through my internship at MITC is that the title - Future Global Leader - is not just a fancy name for an intern, but rather a reminder of who I am. The experience of working with an incredible team in the international trade sector, honing my professional and leadership skills, and refining my analytical and creative thinking has solidified my confidence in my ability to adapt and succeed regardless of what company or sector I choose to work with in the future. It was the best decision I could have made for my professional development."
Jaida Bolstridge, former MITC Research Assistant, 2022
"MITC's Future Global Leaders program was a crucial stepping stone in my personal career path. During my internship, I performed challenging, purposeful tasks while receiving meaningful support from my direct supervisors and other members of MITC's team. The FGL program is not only a chance to connect with businesses across the globe but to work side by side with some of the most passionate, talented, and caring professionals Maine has to offer. Between assisting an endless variety of corporations, learning the ins and outs of economic trends, and expanding Maine's international reach, MITC is an environment for interns to learn, experience, and develop both on a personal and professional level."
Henry Dorsky, former MITC Research Assistant, 2022
"During my time at Maine International Trade Center (MITC), I not only gained a sense of who I am, but who I want to be. Through professional development that stemmed from a variety of research projects, card sorts, and shadowing business affairs, I was able to discover my strengths and weaknesses. The mentorship at the Trade Center showed me ways to maximize these strengths and improve my weaknesses. Additionally, I also learned that teamwork and collaboration are integral parts of innovation, leading to results. Working at MITC provides opportunities to learn from specialists in Maine's leading industries, who taught me to always ask questions, and to meet Maine business owners and foreign entities. I highly recommend this internship to anyone considering it, as it prepared me for my future career and also helped me make lifelong connections while learning about the state of Maine and all it has to offer along the way."
Maeve Blodgett, former MITC Research Assistant, 2022
Internship Benefits 
Reimbursement – Interns are compensated at the rate of $16 per hour.
Academic credit – Students typically receive academic credit for MITC internships.
Experience – Solid, practical work experience researching international markets in a professional environment.
Connections – MITC Research Assistants have the opportunity to work directly with Maine companies under proper supervision. Research Assistants are encouraged to go on company visits and client calls with staff members when appropriate.
Perspective – Assisting Maine companies with their export or import-related questions offers students a unique window into the challenges and opportunities for Maine companies doing business internationally.
In-depth analysis – Possibility of long-term assignment to course-specific, country-specific or industry-specific projects, including biotechnology, environmental technology, secondary wood products, composite materials, consumer goods, food, and software/IT.
Access – To MITC programs and events, as well as events and seminars hosted by federal and state agencies and other economic development organizations6
Responsibilities
Fielding technical assistance queries from MITC clients
Determining product classifications, industry codes, tariff rates and taxes for imported and exported goods
Researching "best markets" for products
Sourcing materials internationally
Researching industry and product-specific trade leads
Locating appropriate country-specific trade regulations, market research reports, and news articles
Researching trade statistics
How to Apply
We look forward to the opportunity to review your application, which should include:
A cover letter explaining your background, your reason for applying, and how an internship at MITC will further your future goals.
A current resume.
A copy of your grades (does not need to be an *official* transcript – an online printout will suffice).
A writing sample (an essay or report that you have submitted for one of your courses).
Send completed package to:
Maine International Trade Center
ATTN: Internships
2 Portland Fish Pier, Suite 204
Portland, ME 04101
– or –