Developing Maine's Workforce
Maine's future success depends on a global workforce. When we talk with Maine businesses about barriers to growth and exporting, the inability to hire enough skilled workers to fill existing orders is frequently one of the top challenges for manufacturers across industry sectors. While addressing the workforce shortage is beyond the scope of MITC, our efforts in this arena provided international business-focused training for employees or entrepreneurs and internships for college students during the past year.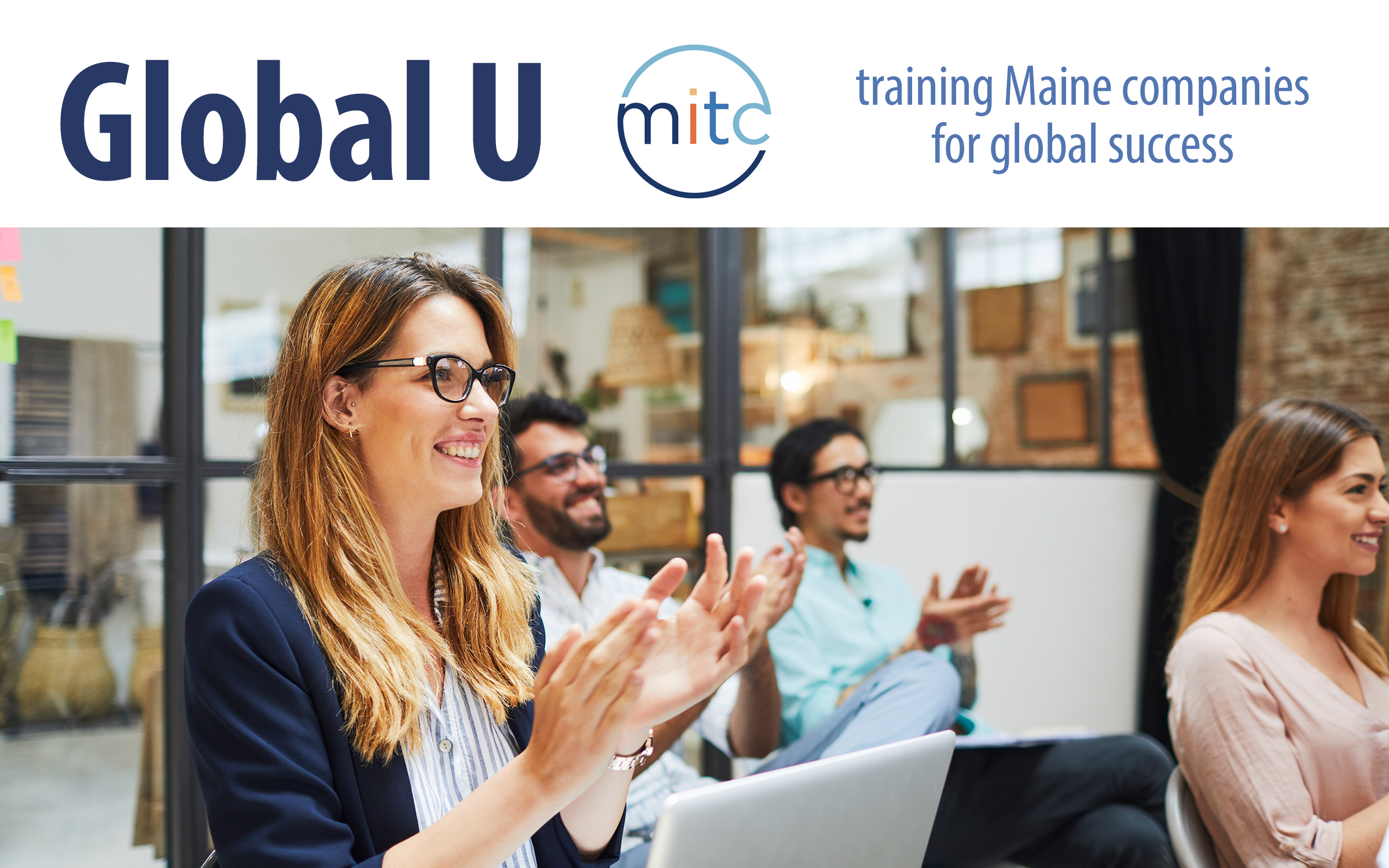 Whenever possible, MITC proactively collaborates with partner organizations, such as the Coalition of New England Companies for Trade (CONECT) and the World Affairs Council of Maine, to coordinate on topics, scheduling, and cross-promotion for educational offerings. In 2022, Global U virtual training with expert panelists and instructors drew over 100 attendees on the following topics:  Cybersecurity Essentials for International Business, Global Cybersecurity Roundtable, Maine International E-Commerce Roundtable, Mastering Export Documentation, and USMCA Benefits for Your Business.
Internships – Future Global Leaders
MITC has trained over 200 college students and recent graduates in our paid, part-time Future Global Leaders (FGL) internship program. As a Research Assistant, MITC interns learn about international trade from Maine's point of view, hone internet and other secondary research skills, and gain valuable insight into what real Maine companies doing business internationally need to know.
In 2022, the FGL internship program underwent significant changes to emphasize professional development, student-centered project delegation, and experiential learning outside of the MITC office. Led by Trade Information Specialist (and 2022 Future Global Leader Award recipient) Abigail Gray, the program now emphasizes student initiative, community building, and increased direct engagement with Maine companies.
Beyond technical research on trade topics to assist importing and exporting businesses in Maine, this year's intern cohort also pursued projects according to their interests that included supporting MITC marketing projects for social media and website content development, spearheading preparation of trade show guides for 10 Maine companies participating in MEDICA 2022 in Germany, and actively recruiting future interns at local career fairs.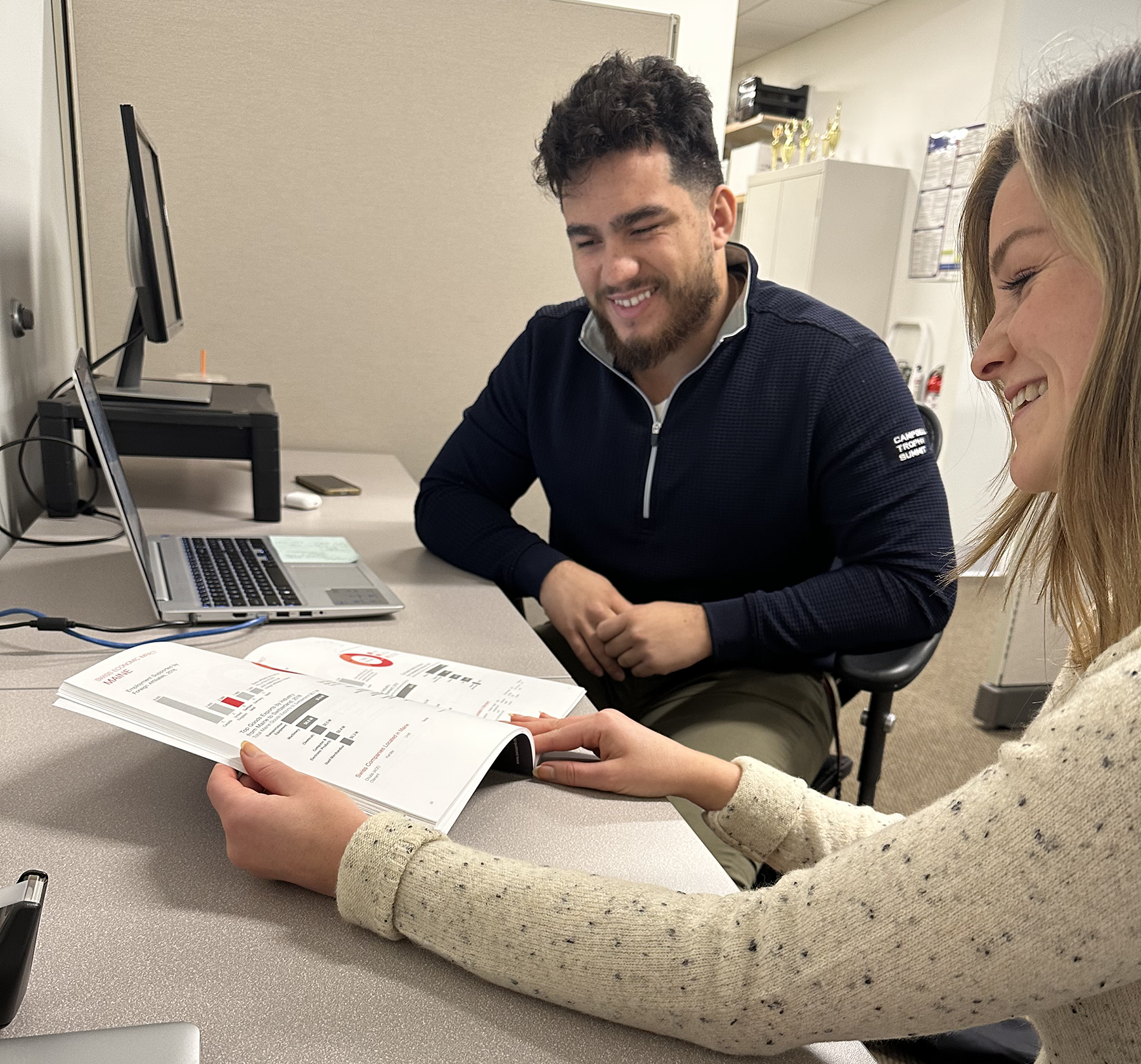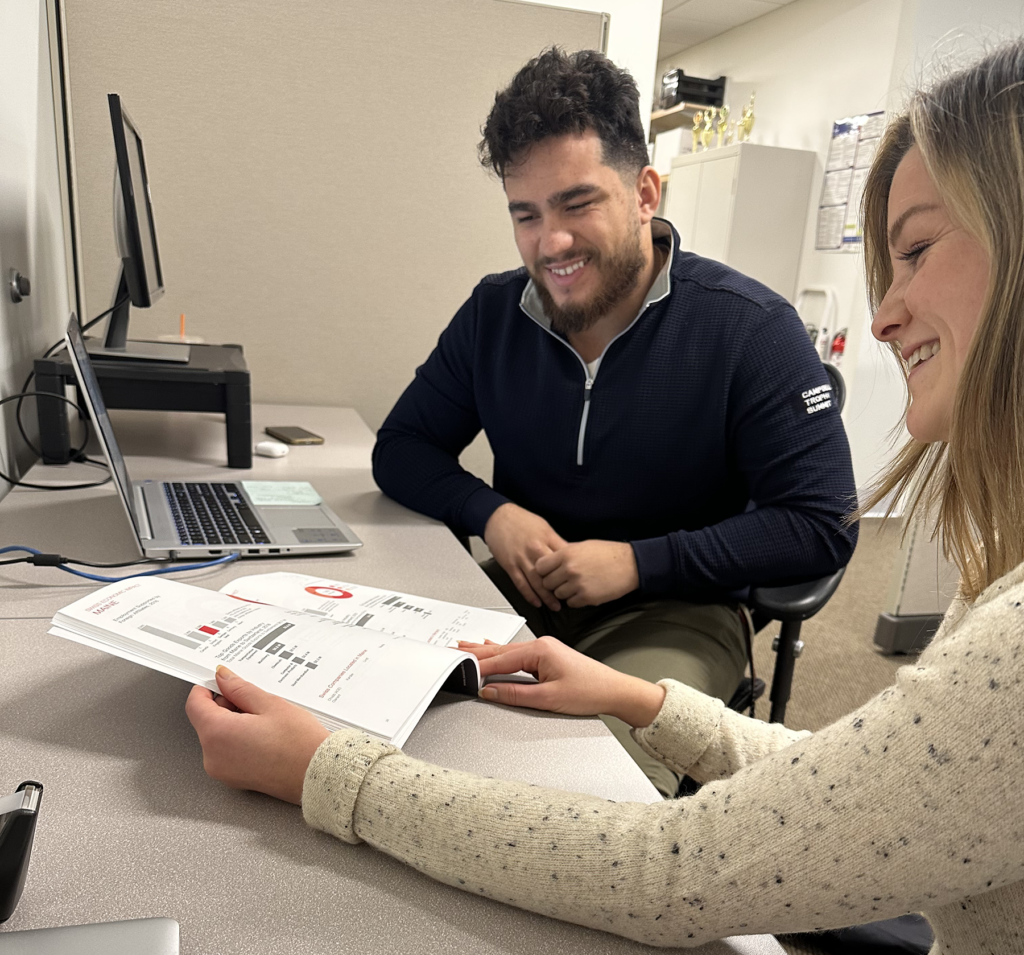 Last year, a total of 13 applications for internship spots were received and 7 interns were hosted representing Husson University, Saint Joseph's College of Maine, University of Maine School of Policy and International Affairs, and University of New England.
"I would describe my internship experience as an amazing opportunity to grow and develop my knowledge of international trade. I was given the freedom to focus my energy on areas that I find most interesting so that I could learn more about what I want to do in the future. The MITC team was very supportive and encouraging; all the projects and events that I have completed or attended have been recognized and acknowledged. I was seen not as an intern but as a co-worker with knowledge to contribute in any conversation or topic."
Keegan Stanton-Meas, former MITC Research Assistant, 2022
"Working in a professional environment has taught me what efficient teamwork means. I have learned management skills and tips while working with my direct supervisor and other staff members. I can say this was one of the excellent parts of my experience in this organization. While employee engagement and retention are among the most significant challenges that many different organizations face today, I have learned how incorporating constant recognition in organizational behaviors creates a more positive workplace and inspires people to be more engaged and efficient."
Mahnaz Vahdati, former MITC Research Assistant, 2022
"The most important thing I learned about myself through my internship at MITC is that the title - Future Global Leader - is not just a fancy name for an intern, but rather a reminder of who I am. The experience of working with an incredible team in the international trade sector, honing my professional and leadership skills, and refining my analytical and creative thinking has solidified my confidence in my ability to adapt and succeed regardless of what company or sector I choose to work with in the future. It was the best decision I could have made for my professional development."
Jaida Bolstridge, former MITC Research Assistant, 2022
"MITC's Future Global Leaders program was a crucial stepping stone in my personal career path. During my internship, I performed challenging, purposeful tasks while receiving meaningful support from my direct supervisors and other members of MITC's team. The FGL program is not only a chance to connect with businesses across the globe but to work side by side with some of the most passionate, talented, and caring professionals Maine has to offer. Between assisting an endless variety of corporations, learning the ins and outs of economic trends, and expanding Maine's international reach, MITC is an environment for interns to learn, experience, and develop both on a personal and professional level."
Henry Dorsky, former MITC Research Assistant, 2022
"During my time at Maine International Trade Center (MITC), I not only gained a sense of who I am, but who I want to be. Through professional development that stemmed from a variety of research projects, card sorts, and shadowing business affairs, I was able to discover my strengths and weaknesses. The mentorship at the Trade Center showed me ways to maximize these strengths and improve my weaknesses. Additionally, I also learned that teamwork and collaboration are integral parts of innovation, leading to results. Working at MITC provides opportunities to learn from specialists in Maine's leading industries, who taught me to always ask questions, and to meet Maine business owners and foreign entities. I highly recommend this internship to anyone considering it, as it prepared me for my future career and also helped me make lifelong connections while learning about the state of Maine and all it has to offer along the way."
Maeve Blodgett, former MITC Research Assistant, 2022