Maine's blue bioeconomy aims to transform waste into revenue and play an important role to address global challenges.
The blue bioeconomy is an evolving and innovative industry sector dedicated to improved use of aquatic resources – such as seaweed, algae, and microorganisms – for economic growth. With a focus on sustainability, the blue bioeconomy relies on renewable aquatic resources to deliver a wide variety of products including nutraceuticals, pharmaceuticals, biobased materials, and even energy. Discovering new ways to utilize all components of aquatic resources and develop higher-value products helps Maine coastal communities create sustainable economic growth and local jobs for future generations.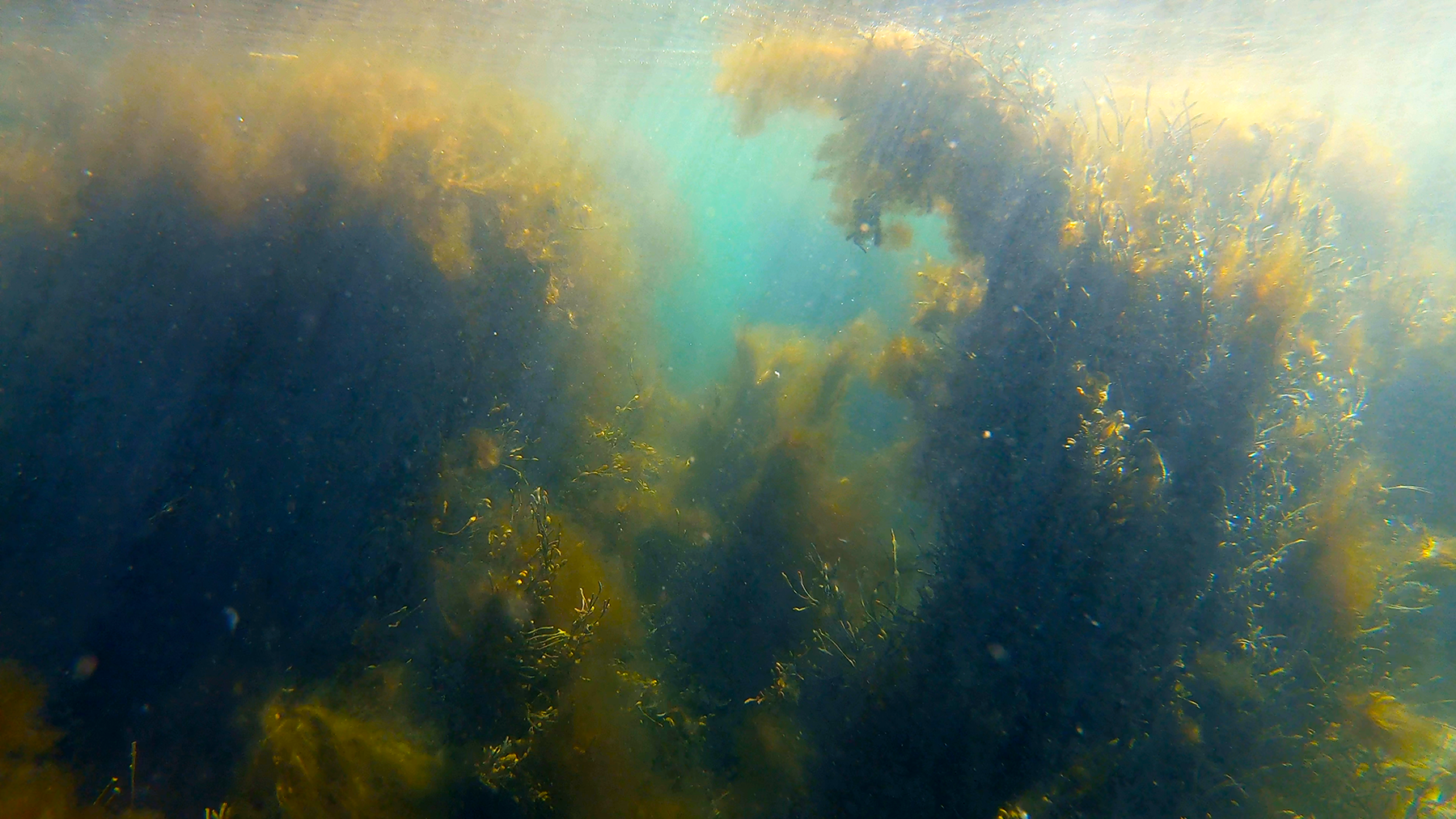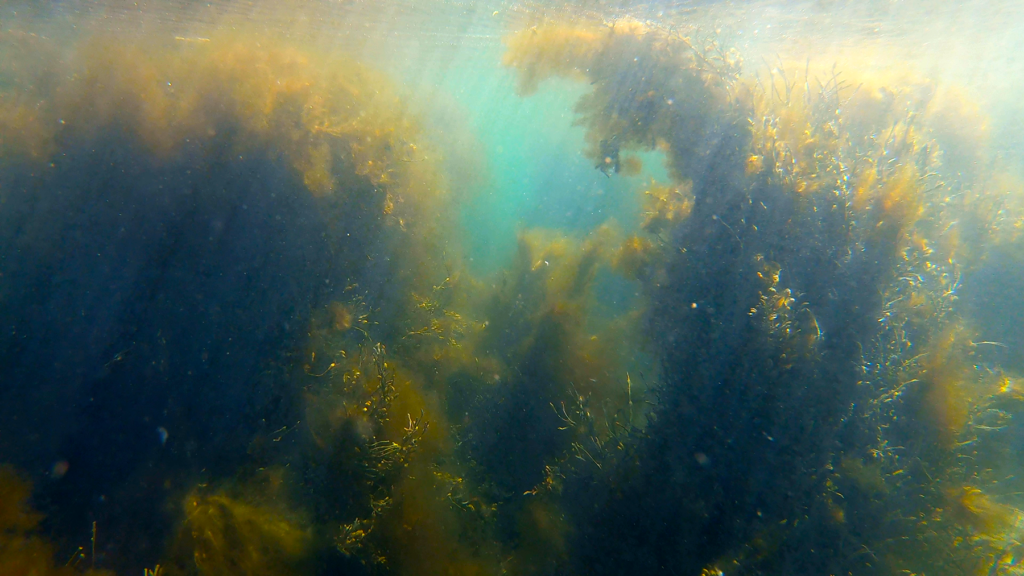 Aquaculture – including farmed fish and shellfish – is the fastest-growing food production method in the world. From 2014 to 2022, Maine's aquaculture harvest more than doubled in volume and in value. The Maine aquaculture industry's revenue is between $85 and $110 million annually. Aquaculture farmers in Maine produce more than 25 diverse species. Topping the list are salmon, oysters, mussels, and kelp.
Bold Science for Our Blue Planet
First aquaculture apprenticeship program in US launches in Maine
Maine aquaculture is among the most diverse sea farming sectors in the nation. In response to the growing industry, workforce development has become a primary focus.  An apprenticeship program that is the first of its kind in the US will begin in 2023. Participants are expected to gain experience, receive mentoring, get trained and tested on occupational competencies, and learn to use cutting-edge technology at commercial shellfish and sea vegetable farms.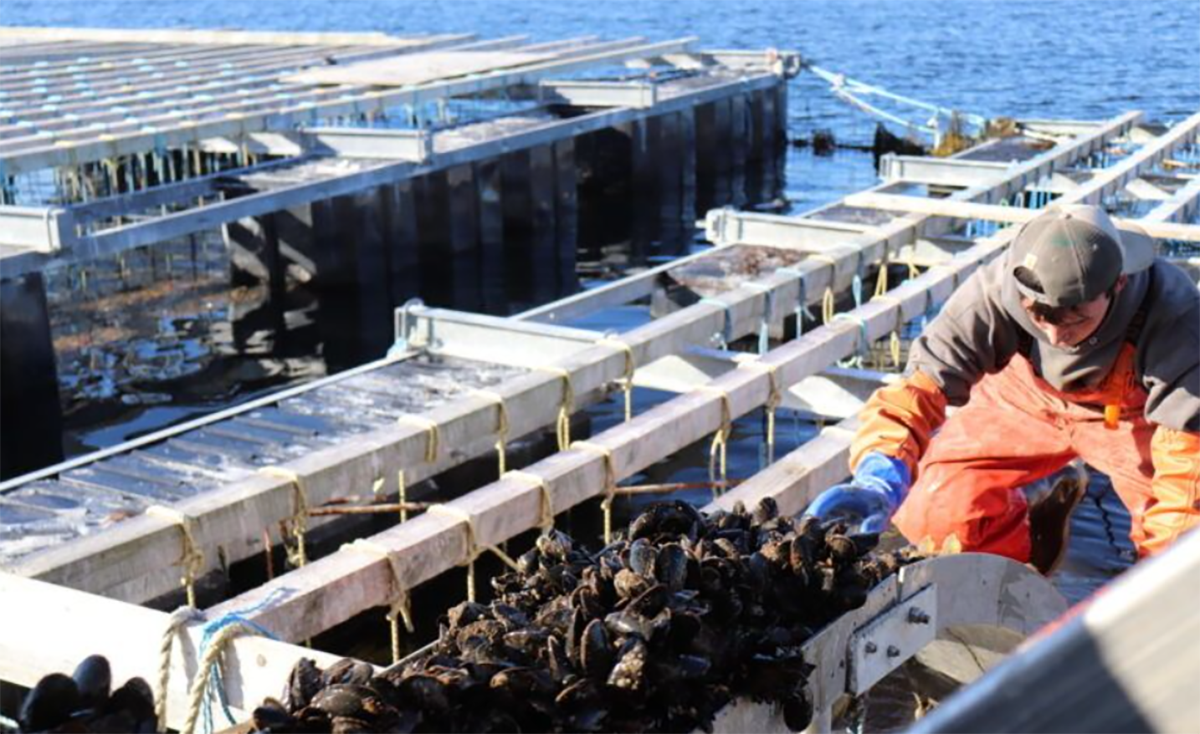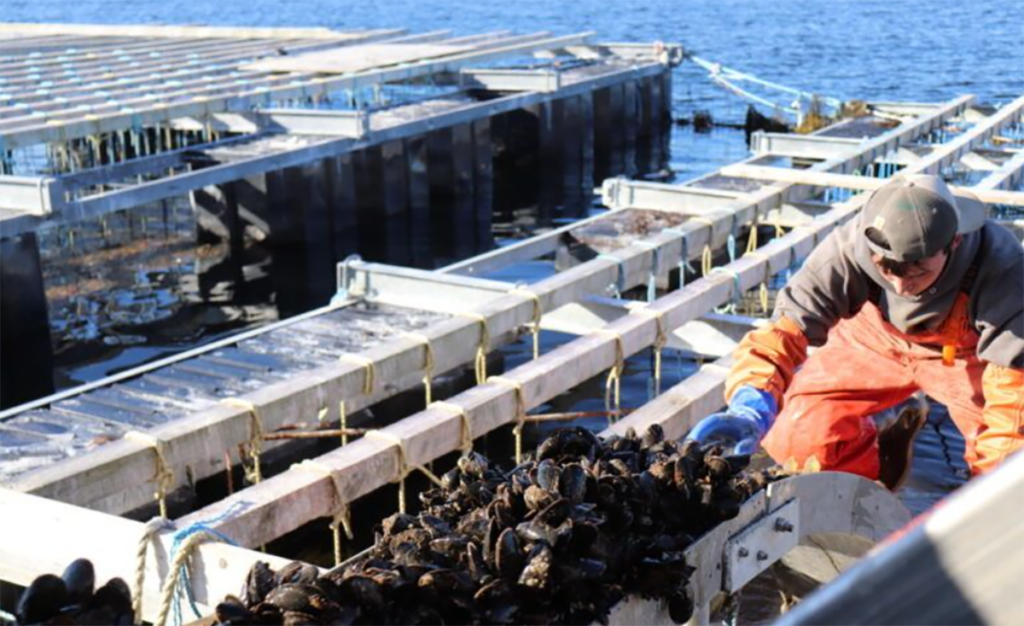 Blue Economy Entrepreneurship
Video series highlights several entrepreneurs who are leading the charge in areas of innovation directly supported through Gulf of Maine Ventures
Blue Economy Facilities Map
To help startups find and connect with the R&D facilities or content area expertise to jumpstart the next phase of their growth and connect the robust network of partners, industry resources, and supportive services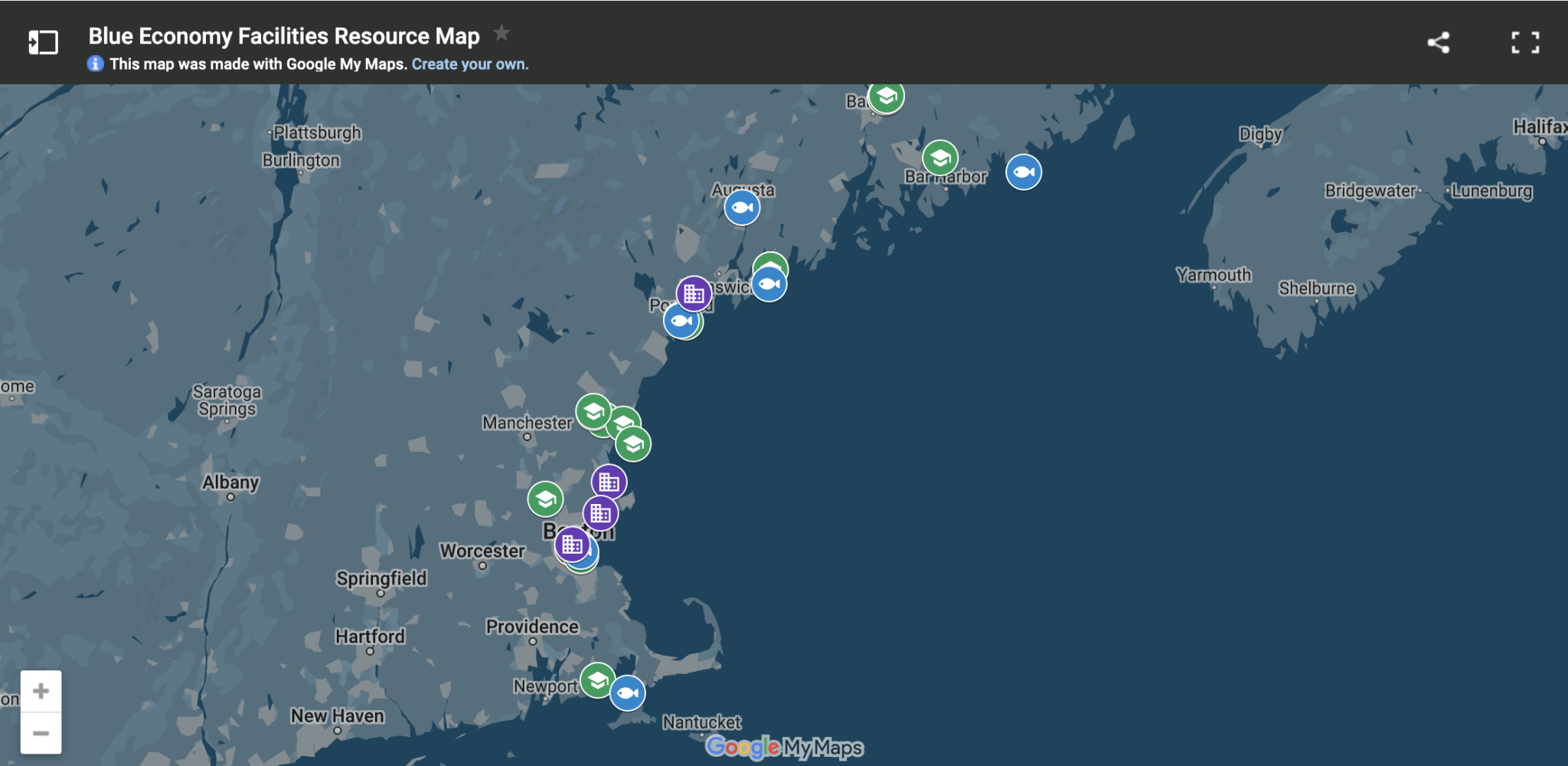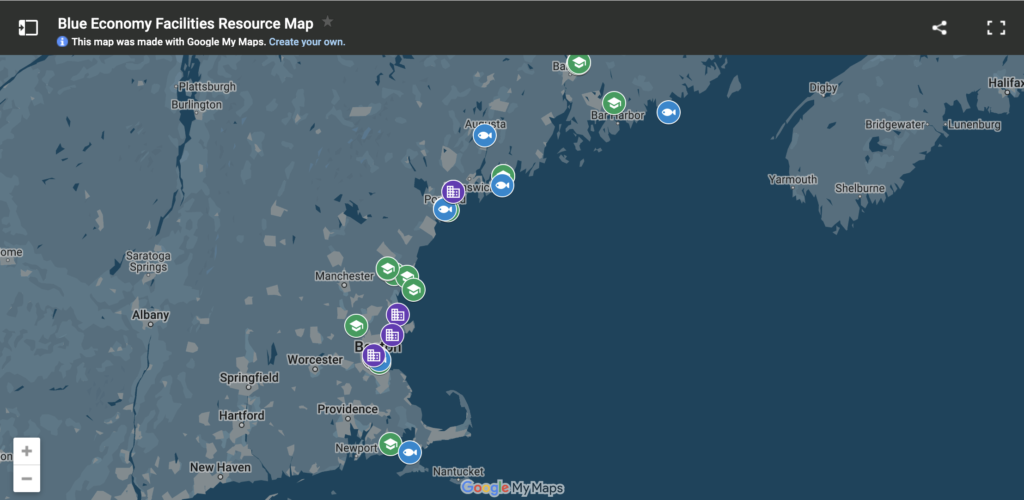 2023 Exporter of the Year - North American Kelp
Creative, cutting-edge science fusing the best of scientific inquiry and entrepreneurial ingenuity
Interdisciplinary approach combines world-class marine research with robust community and education programming to understand how natural, social, and economic systems interact
Business development and impact investment arm of the Gulf of Maine Research Institute to bridge the gap between innovative, blue economy businesses and the capital, technical
knowledge, and networks needed to help them grow
Works to sustain Maine's island and coastal communities and exchanges ideas and experiences to further the sustainability of communities here and elsewhere
Non-profit trade association that represents the Maine aquaculture industry at the state, federal, and international levels
In partnership with University of Maine Cooperative Extension, sponsor scientific research and develop tomorrow's marine workforce
Private-sector, membership-based entity to connect people within the ocean economy and encourage an innovative and sustainable approach to realizing economic opportunity
Leading food research institute that conducts research and development for the aquaculture, fishing, and food industry sectors
In direct response to a gap in industry support identified by aquaculture business owners, a space for Maine's thriving aquaculture community to share, learn, and grow with each other
We'd love to hear from you to discuss your interest in this sector and Maine's advantages.