Maine's blue bioeconomy aims to transform waste into revenue and play an important role in future global challenges.
The blue bioeconomy is an emerging and innovative industry sector dedicated to improved use of aquatic resources – such as seaweed, algae, and microorganisms – for economic growth. With a focus on sustainability, the blue bioeconomy relies on renewable aquatic resources to deliver a wide variety of products including nutraceuticals, pharmaceuticals, biobased materials, and even energy. Discovering new ways to utilize all components of aquatic resources and develop higher-value products helps Maine coastal communities create sustainable economic growth and local jobs for future generations.
Aquaculture – including farmed fish and shellfish – is the fastest-growing food production method in the world. Seaweed farming is on the rise both in Maine and worldwide. With an annual growth rate of more than 12%, the global seaweed cultivation market is expected to reach $30.2 billion by 2027.
First aquaculture apprenticeship program in US launches in Maine
Maine aquaculture is among the most diverse sea farming sectors in the nation. In response to the growing industry, workforce development has become a primary focus.  An apprenticeship program that is the first of its kind in the US will begin in 2023.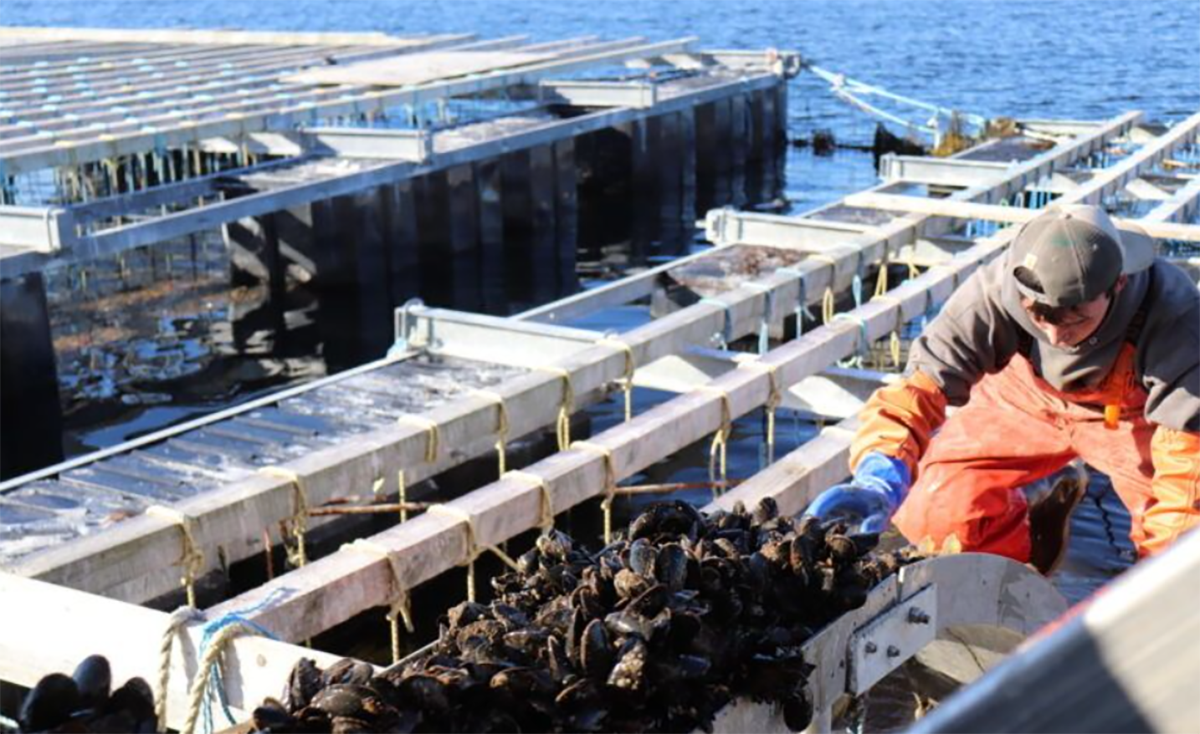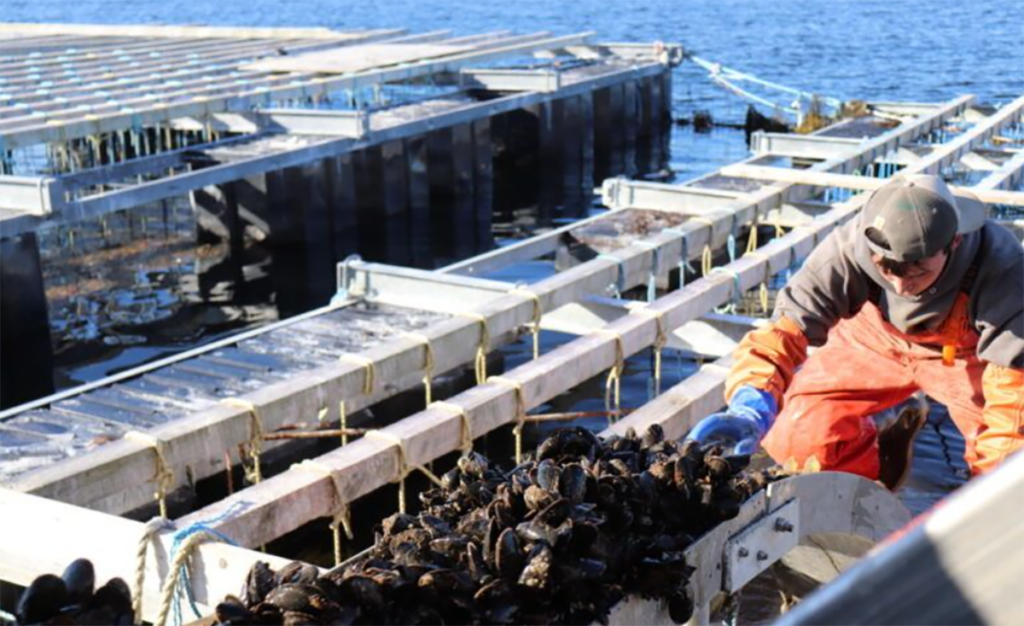 Entrepreneurship in the Blue Economy
Video series highlights several entrepreneurs who are leading the charge in areas of innovation directly supported through Gulf of Maine Ventures
Bold Science for Our Blue Planet
Maine's Role in the Future of the Global Seaweed Industry
Experts discuss top issues, from seaweed's role in climate action to innovations and uses of seaweed as food, fuel, and other products on Maine Calling


Highlights from Seagriculture USA 2022
MITC's Maine North Atlantic Development Office (MENADO) coordinated hosting the first Seagriculture USA in Portland, ME. Lead sponsorship was provided by DECD, MTI, MITC, and MENADO, along with support from Atlantic Sea Farms, North American Kelp, New England Ocean Cluster, Live & Work in Maine, and FocusMaine. The event drew 300 seaweed experts from Maine and around the world for presentations and discussions regarding best practices in harvesting, value creation, and policy innovations to support the growth of the seaweed industry.
Expert delegates from 14 States in the US and 12 countries around the world, coming from places as close as neighboring Halifax, NS and New Hampshire and as far away as Australia, New Zealand, Alaska, and Hawaii attended. Over 100 of Maine's harvesters, institutional researchers, and businesses participated in this international event, which attracted two qualified international investment prospects and generated $1 million in local economic impact.
"The Seagriculture USA conference brought together a great mix of seaweed experts across the global seaweed community to gather, listen, and learn about the future of this industry and what need to do collectively to get there."
– Katie Weiler, Founder & CEO, Viable Gear (Portland, ME)
"All-in-all, it was an amazing event and one that we hope to be a part of every year! Even though it wasn't going to be a high ROI for participating, it was very important for us to be there and be seen as one of the only wild harvesting operations in the USA. It was wonderful to hear more about the research happening and to network with individuals and companies invested in seaweeds."
– Samantha DeGroff, Marketing & Project Coordinator, North American Kelp (Waldoboro, ME)
Creative, cutting-edge science fusing the best of scientific inquiry and entrepreneurial ingenuity
Interdisciplinary approach combines world-class marine research with robust community and education programming to understand how natural, social, and economic systems interact
Business development and impact investment arm of the Gulf of Maine Research Institute to bridge the gap between innovative, blue economy businesses and the capital, technical
knowledge, and networks needed to help them grow
Works to sustain Maine's island and coastal communities and exchanges ideas and experiences to further the sustainability of communities here and elsewhere
Non-profit trade association that represents the Maine aquaculture industry at the state, federal, and international levels
In partnership with University of Maine Cooperative Extension, sponsor scientific research and develop tomorrow's marine workforce
Private-sector, membership-based entity to connect people within the ocean economy and encourage an innovative and sustainable approach to realizing economic opportunity
Leading food research institute that conducts research and development for the aquaculture, fishing, and food industry sectors
In direct response to a gap in industry support identified by aquaculture business owners, a space for Maine's thriving aquaculture community to share, learn, and grow with each other
We'd love to hear from you to discuss your interest in this sector and Maine's advantages.