Maine International E-Commerce Roundtable
Global e-commerce sales are expected to reach more than $6.5 trillion by 2023, and more businesses are finding customers online than ever before. From prospecting to selling to shipping and delivery, digital trade offers new opportunities for small companies to increase export sales through digital advertising, payment collection platforms, and online channels to reduce transaction costs. Do you have an e-commerce strategy to identify and successfully reach the best international markets for your business?
Join us for this panel session moderated by MITC President Wade Merritt to discuss best practices, learn about available resources, and share tips.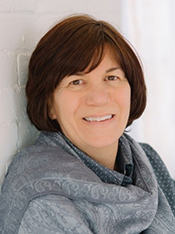 Jodi Breau, President, Dental Lace, Inc.
Jodi Breau has a passion for Maine and its environment. As a proud "Mainah," she has taken her love of Maine's woods, lakes, and rock-bound coast and created a product that won't cause harm. Her company Dental Lace®, Inc. is on a mission to eliminate ugly harmful plastic dental floss. She produced the first zero-waste dental floss called Dental Lace Refillable Floss®. No PFAS. No plastic packaging. The glass container is refillable. The floss, refill storage bags, and the award-winning packaging are all compostable. Her clean, healthy, safe floss products are dentist recommended.
Dental Lace®, Inc., Maine's SBA 2020 Exporter of the Year, sells Dental Lace Refillable Floss wholesale in 30 countries with 5 international distributors. It is also sold in over 300 stores all over the United States and Canada. Most recently, using the online platform Peeba.com, Jodi is expanding her B2B sales to Asia.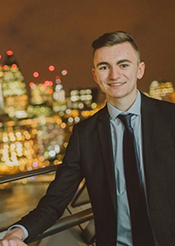 Peter Donnelly, Founder and Marketing Lead, Ovati Marketing
By way of introduction, Peter Donnelly is a Strategic Marketing & SEO Specialist, who founded his own business Ovati Marketing. He works with clients providing marketing audits, strategies, SEO services, and in-house marketing support. Peter believes that marketing support should be accessible for businesses of all sizes, regardless of industry and budget. Beginning his career as part of the Pearson College London Degree Apprenticeship/Professional Pathway programme in London, he has experience working with businesses across the UK, Europe, and North Africa.
While he has not yet visited the area, Peter looks forward to participating in the panel discussion to share his experiences and key learnings with Maine companies.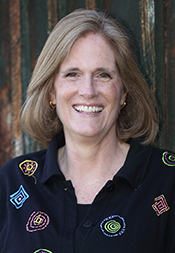 Wendy Pease, President, Rapport International
Wendy Pease is the owner and president of Rapport International, a language services company that provides high quality written translation and spoken interpretation in over 200 languages. She is the author of the book "The Language of Global Marketing" and the podcast host of the "Global Marketing Show," which features experts on opportunities and challenges in increasing multilingual lead gen and revenue.
Wendy lived in Mexico, Taiwan, and the Philippines. She has a BA from Penn State and an MBA from the Tuck School at Dartmouth College.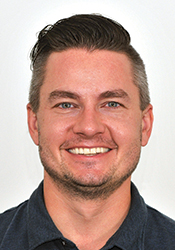 Bryon Williams, Chief Executive Officer, Montalvo Corporation
Bryon admits he isn't sure what it is but that he must be doing something right (or got them all fooled) as the local business community – including Maine International Trade Center, Institute for Family-Owned Business, and Manufacturer's Association of Maine (where he serves as a board member) – regularly ask him to participate in their important events, panels, and other speaking engagements.
With a passion for leadership, innovation, and laughing, Bryon Williams is the CEO of the Montalvo Corporation, a global leader in manufacturing components and machinery for the converting market. Born and bred in Maine, he has been with the organization for over 12 years, having previously served as the company's COO and Global Director of Sales and Marketing, and has a Master's in Business from St. Joseph's College of Maine. In his "free" time Bryon, works the funny farm with no shortage of animals (2 kids, 3 dogs, 2 cats, and his wife!), in addition to playing Ice Hockey and Hurling (it's Irish, not Curling, and not from drinking too much – look it up!).
There is no cost to attend the live panel session. Advance registration is required.