Export Compliance
October 21 @ 10:00 am

-

12:00 pm
LIVE WEBINAR
Did You Know?

As an exporter, you are responsible for export compliance regardless of who pays for the freight.

Penalties may include loss of export privileges, fines up to $250,000, and even jail time.
---
We are pleased to welcome Mike Allocca of Allocca Enterprises, Inc. for this essential training for Maine exporters. This strong, hands-on training program is designed to provide a better understanding of new export security requirements for all exporters. You will leave this webinar with a better understanding of US export regulations and specific tools to build a more secure and compliant export department at your internationally active company.
Topics Covered
common red flags
country specific requirements
due diligence
licensing, documentation, and Harmonized Tariffs Schedule (HTS) Classification
common errors with EEI filings
Key Takeaways
11-point checklist guiding you to full compliance on every export
8 lists that must be checked on all exports
5 questions that you are required to know about your customer in every export transaction
Who Should Attend
Traffic managers, purchasing managers, shipping/receiving personnel, compliance officers, sales managers, customer service managers, and anyone involved or concerned with international shipments.
Presenter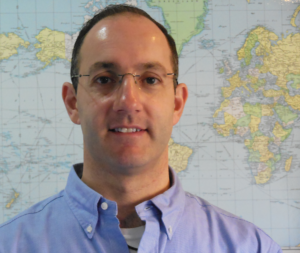 Mike Allocca of Allocca Enterprises, Inc., a full-service export and import compliance training company, is a Certified Global Business Professional (CGBP) through NASBITE and winner of the prestigious President's E Award for excellence in export development training. He founded Allocca Enterprises in 2006 and works with exporters and importers daily all over the United States. Mike served on the District Export Council (DEC) in Columbia, SC for 4 years and he was also elected to the National District Export Council (DEC) for 3 years where he served as Secretary/Treasurer and Chair of the Outreach and Education committee.  He keeps updated on export/import regulations by regularly attending and/or hosting programs, seminars, and events with the U.S. Department of Commerce, U.S. Customs & Border Protection , U.S. Department of Agriculture, Bureau of Industry and Security, U.S. Department of State, and the TSA.
Registration
Advanced registration is required before October 20th. Registered attendees will receive instructions and the link to attend the live webinar.
Please plan to join us on October 21st. This training is offered as a live webinar only and will not be recorded.
For SBA-eligible companies, there is no cost to attend. If your company is not SBA-eligible, the registration fee is $25 per person.
SBA-Eligible Companies: no cost
Non-SBA-Eligible Companies: $25 per person