The Maine North Atlantic Development Office (MENADO) at MITC connects Maine businesses and institutions with opportunities in the North Atlantic and Arctic regions and facilitates introductions for international partners in the region looking to innovate or locate in Maine.
What is the North Atlantic – Arctic region?
Atlantic Canada (New Brunswick, Prince Edward Island, Nova Scotia, Newfoundland, and Labrador), Greenland, Iceland, the Faroe Islands, Denmark, Finland, Ireland, Norway, Sweden, and the United Kingdom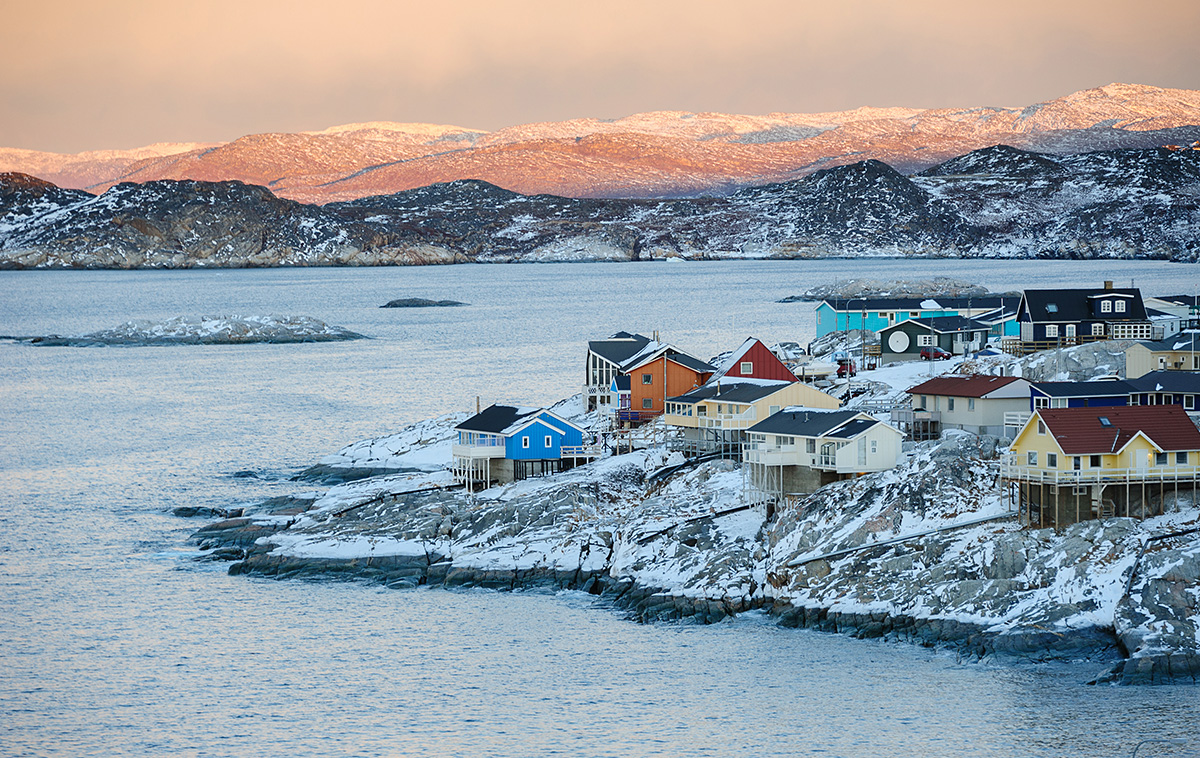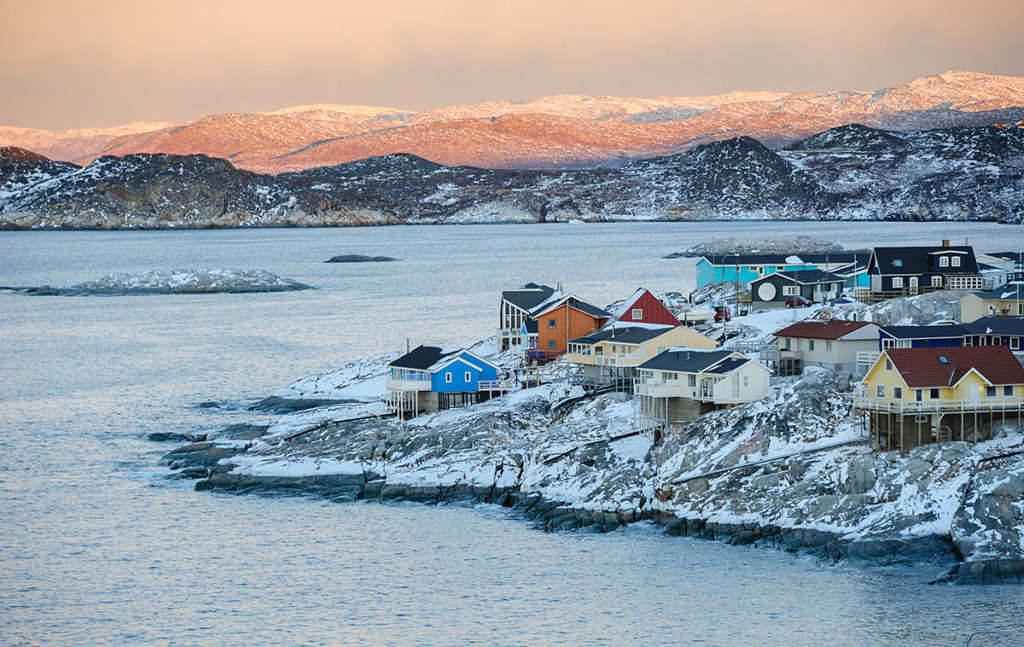 MENADO can advise Maine companies on applied, real-world context to increase global competitiveness and make connections with international leaders in marine bioprocessing, forest management and bioeconomy, circular economy practices, smart cities development, and utilizing the UN Sustainable Development Goals.
Maine's growing role in the Arctic is facilitated by MENADO, ensuring that Maine voices and expertise are included in key international forums such as the Arctic Economic Council, High North Atlantic Business Alliance, the Arctic Council, the Arctic Circle Assembly, and Arctic Frontiers.
"Since engaging with MENADO in 2021, my companies have been introduced to potential partners and stakeholders in the North Atlantic region that have led to purchase orders, refined business strategies, and broad brand awareness for my product suites. My participation as a Maine delegate at the Arctic Circle Assembly 2022 in Reykjavik with MENADO is producing results, not even 90 days later. I'm engaging with University of Iceland and Iceland's Coast Guard in ways I hadn't imagined."
Charlton Shackleton, Founder/CEO, The Shackleton Trust, and Entrepreneur & Investor/Advisor, Wave Aerospace and Northern Lights Space Exploration
"I participated in a North Atlantic Digital Health Hackathon supported by MENADO in 2020. Since then, I have earned a medical degree in Iceland and have started a company with the technology that I ideated during the hackathon. I've now come full circle and am planning to scale up my medical solutions company in Maine in 2023. MENADO has introduced me to resource partners and mentors in Maine, as well as the state's economic development ecosystem. These introductions and the generosity of Mainers who have stepped up to help me succeed here makes Maine a stand-out location for my company. I already have a supportive community in Maine."
Kjartan Þórsson, CEO & Co-Founder, Prescriby, Reykjavik, Iceland
"MENADO understands our business and our scale-up needs and has connected us to valuable network partners both in Iceland and in the US. As a company that has a physical presence in Iceland, the introductions that were made for us in Reykjavik went beyond our expectations."
Jessica Chalmers, President U.S. Operations, Everything Seaweed/Íslandsþari
Arctic Circle Assembly 2022
MENADO supported a delegation of 41 Mainers for business development meetings and to attend sessions and private events at the 2022 Arctic Circle Assembly in Reykjavik. The delegation included business professionals, academics, students from 6 Maine colleges and universities, scientists, artists, representatives from two fine art museums, and investors.  MENADO hosted a Maine delegation meeting at Iceland's Ministry for Foreign Affairs where Maine and Iceland discussed trade and collaboration priorities, and Iceland's Foreign Minister Thórdís Kolbrún Reykfjörd Gylfadóttir addressed the group.
Maine and the Global Arctic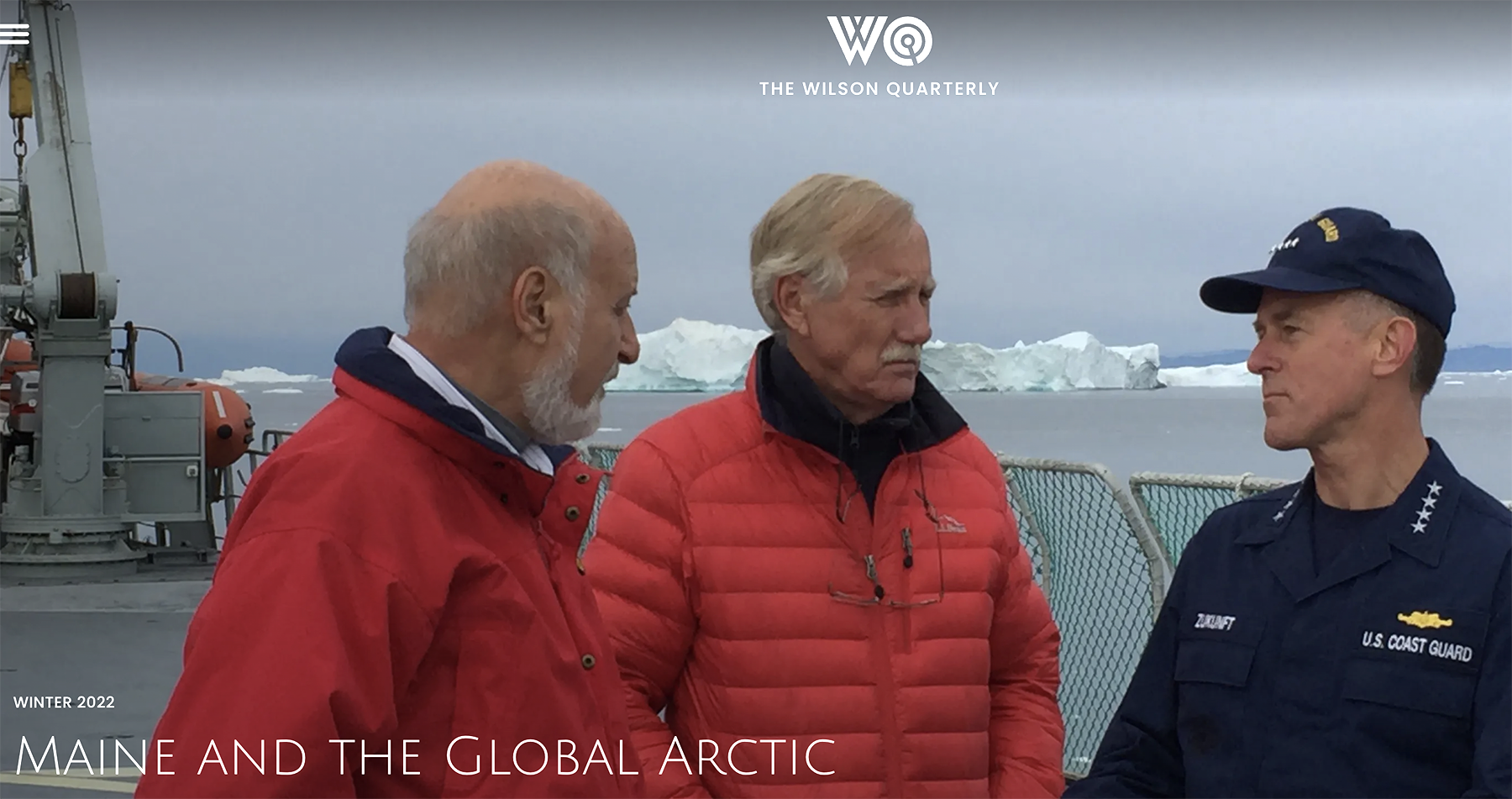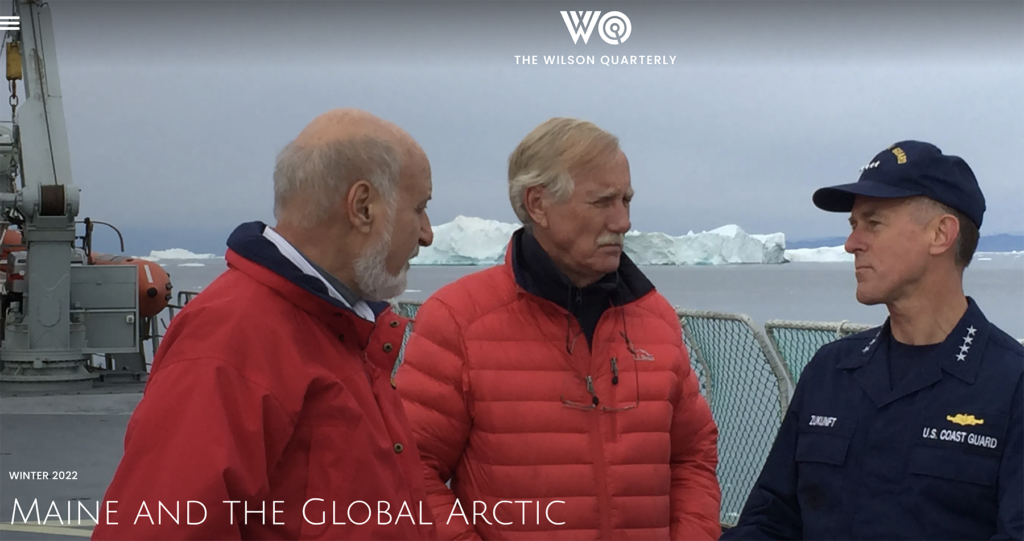 Maine's geographic location establishes the state as a strategic transportation node between the eastern seaboard and new Arctic trade routes. Beyond its geographic location, Maine's strategic significance also lies in its established connections with Arctic nations and the Arctic economy. 
Greenland Field Research Experience
Faculty and student scientists traveled to South Greenland for Arctic research and field training. The group studied different socio-environmental systems with research focused on water monitoring, freshwater security, tidewater glaciers, and agritourism.