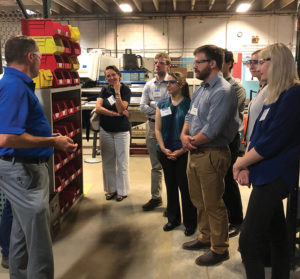 Future Global Leaders is an internship program open to recent college graduates and current students. We offer paid, part-time internships in our Portland office. As a Research Assistant, MITC interns gain practical experience researching international markets and assisting Maine businesses.
Candidates must have completed their junior year of college before beginning the internship and are selected from an applicant pool based on academic performance (GPA of 3.0 or higher required), demonstrated research and writing ability, and interest in the international trade arena.
---

Application Deadline
for Fall 2019
Friday, May 31, 2019
at 5:00 PM

See below for application instructions.
---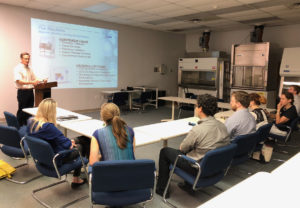 Internship Benefits
Reimbursement – Graduate students are compensated at the rate of $11.10 per hour. Undergraduates receive $10.10 per hour.
Academic credit – Students typically receive academic credit for MITC internships.
Experience – Solid, practical work experience researching international markets
in a professional environment.
Connections – MITC Research Assistants have the opportunity to work directly with Maine companies under proper supervision. Research Assistants are encouraged to go on company visits and client calls with staff members when appropriate.
Perspective – Assisting Maine companies with their export or import-related questions offers students a unique window into the challenges and opportunities for Maine companies doing business internationally.
In-depth analysis – Possibility of long-term assignment to course-specific, country-specific or industry-specific projects, including biotechnology, environmental technology, secondary wood products, composite materials, consumer goods, food, and software/IT.
Access – To MITC programs and events, as well as events and seminars hosted by federal and state agencies and other economic development organizations.

Responsibilities
Fielding technical assistance queries from MITC clients
Determining product classifications, industry codes, tariff rates and taxes for imported and exported goods
Researching "best markets" for products
Sourcing materials internationally
Researching industry and product-specific trade leads
Locating appropriate country-specific trade regulations, market research reports, and news articles
Researching trade statistics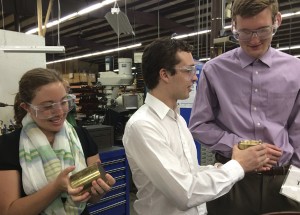 How to Apply
We look forward to the opportunity to review your application, which should include:
A cover letter explaining your background, your reason for applying, and how an internship at MITC will further your future goals.
A current resume.
A copy of your grades (it need not be an *official* transcript – an online printout will suffice).
A writing sample (an essay or report that you have submitted for one of your courses).
Send the completed application package to:
Maine International Trade Center
ATTN: Internships
2 Portland Fish Pier, Suite 204
Portland, ME 04101
OR