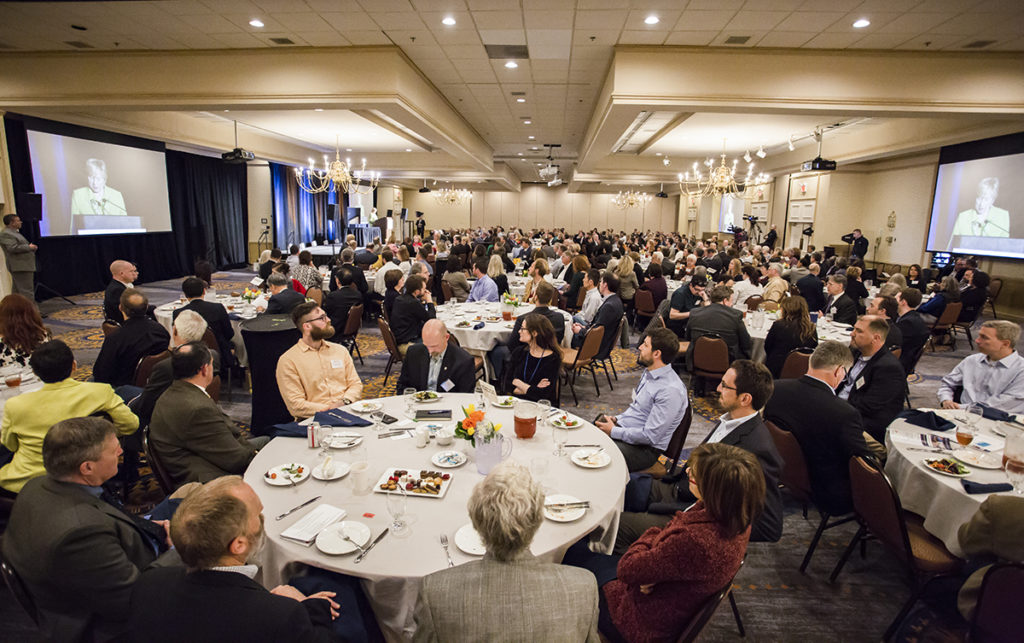 Each year in May, Maine International Trade Center presents Maine International Trade Day, Northern New England's largest international business event with over 300 attendees.
In order to serve our statewide membership, the event location rotates among the Cross Insurance Center in Bangor, the Samoset Resort in Rockport, and the Holiday Inn by the Bay in Portland.
The event kicks off with an Opening Reception the evening before, includes a Keynote Presentation and Panel Discussion, and concludes with our annual Awards Luncheon. Attracting entrepreneurs and innovators, the event features a New Product Showcase and Innovation Pavilion.