Join us in the Best of New England Booth!
For more than 40 years, the largest medical trade fair in the world has been firmly established on every expert's calendar. The event attracts several thousand exhibitors from more than 50 countries in the halls. An extensive exhibition and an ambitious program, which together present the entire spectrum of innovations for outpatient and clinical care, await you in Düsseldorf.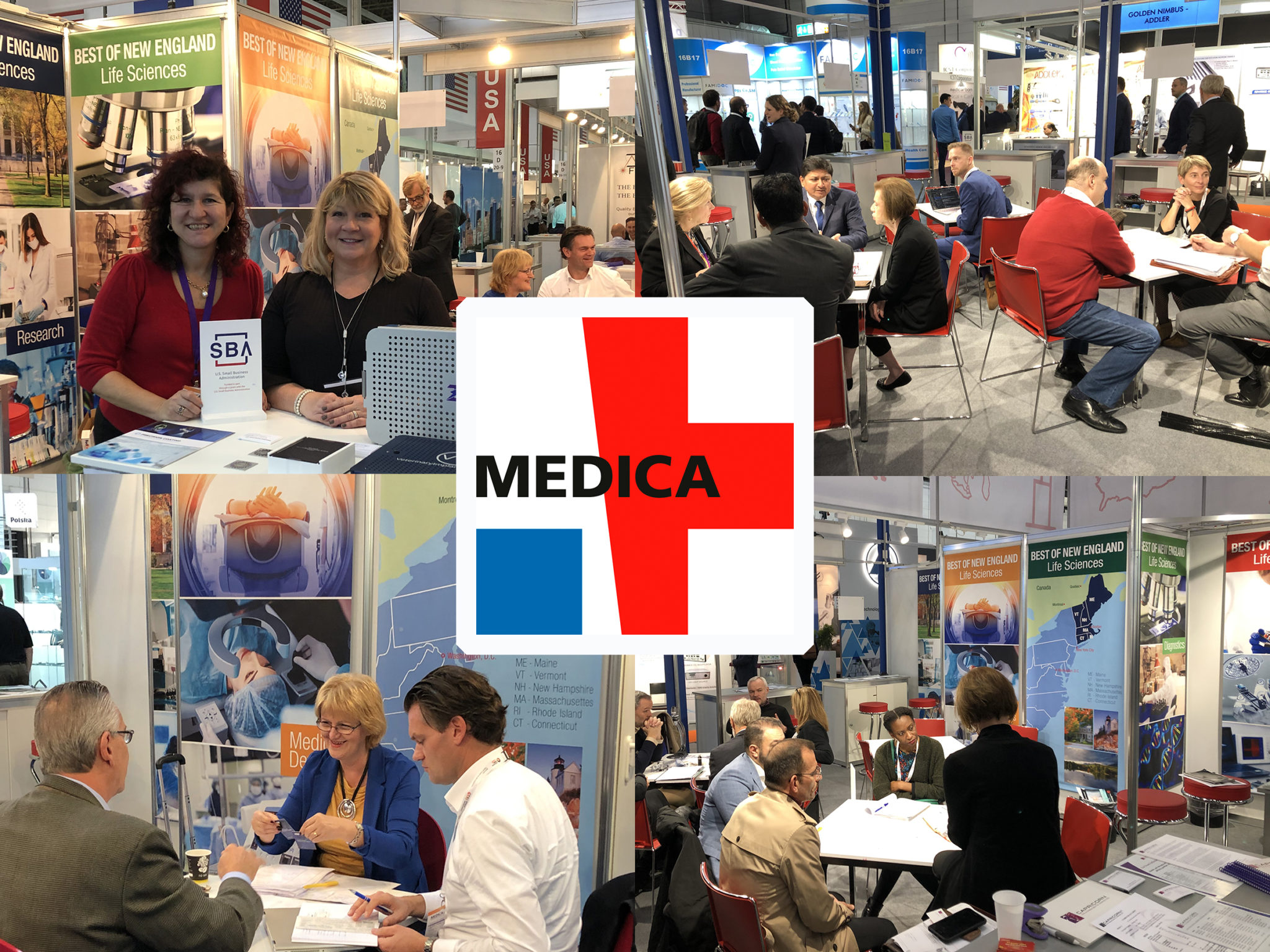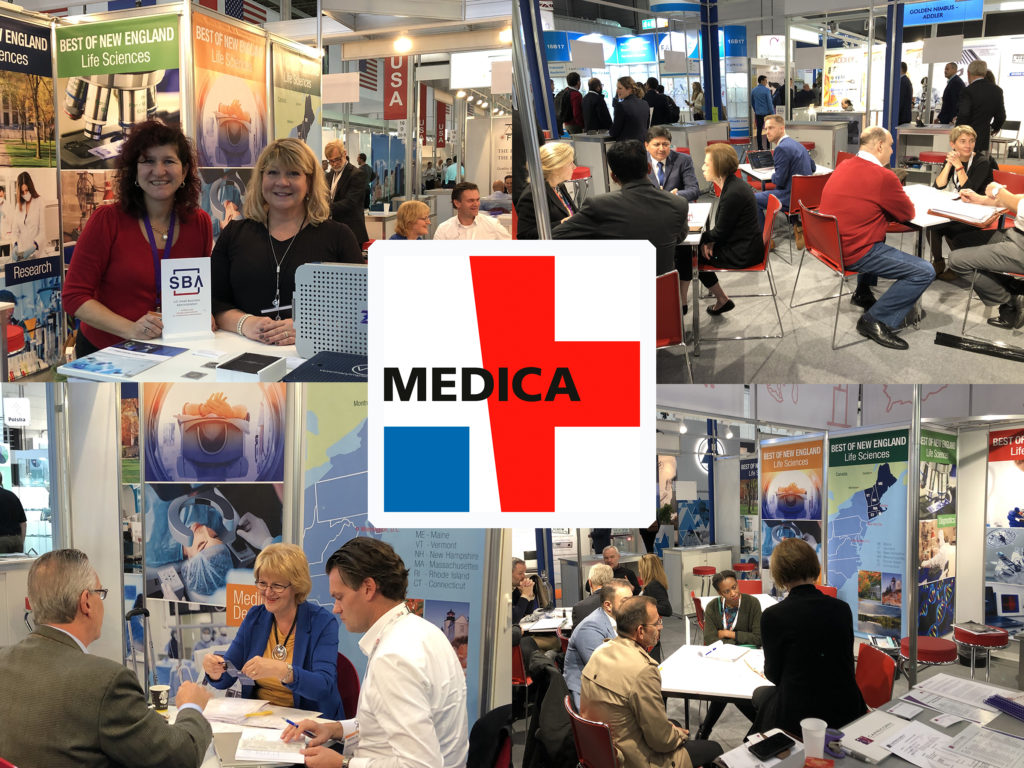 Diagnostics
Emergency medicine
Electromedicine and medical technology
Facility management and building services engineering
Information and communication technology
Laboratory equipment
Medical furniture and equipment
Physiotherapy and orthopedic technology
Resuscitation equipment
Single-use and consumer items
Services and publications
Textiles and textiles equipment
MITC Members: $6,500 per company
Non-members: $7,000 per company
Optional one-on-one business matchmaking services available for an additional fee.
Pricing Includes:
Best of New England Booth with company display areas
Your products listed in MEDICA Exhibitor Directory
Fulltime booth staffing by state reps
US Pavilion receptions and networking events
MEDICA trade show passes for your attending staff (2 per company)
Maximum of 2 participants per company
Advance marketing assistance
Business appointment assistance
Reserved meeting areas with access to beverage service and additional meeting areas (in the U.S. Pavilion)
Financial Support for Maine Companies
STEP Financial Assistance Awards are available for SBA-eligible Maine companies seeking new international sales with reimbursement up to $10,000.
International travel expenses (flight, ground transportation, and lodging) are eligible for reimbursement with some restrictions.
To apply for a STEP Financial Assistance Award, companies must meet the U.S. Small Business Administration's definition of small business, and manufacture or perform at least 51% of the covered good or service in Maine, and meet any other SBA guidelines for receiving federal grants.
Registration Deadline: August 26, 2022
For more information or with questions, contact: Zeynep Turk, Senior Trade Specialist, Maine International Trade Center, at 207-541-7474 or turk@mitc.com