November 13 - 16, 2023 | Düsseldorf, Germany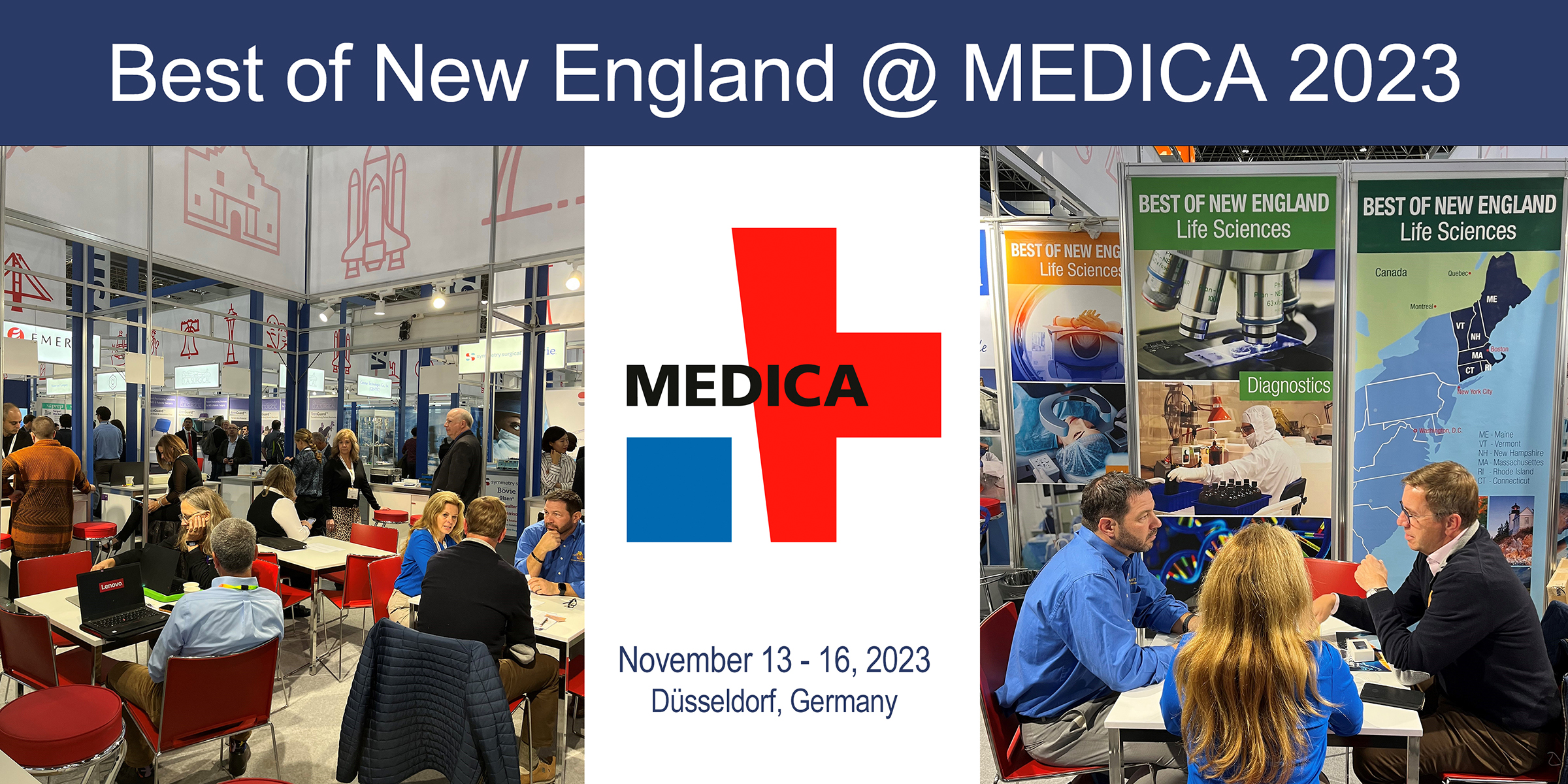 The whole world of medicine meets here.
For more than 40 years, the largest medical trade fair in the world has been firmly established on every expert's calendar.
With over 4,500 exhibitors from 66 countries and more than 81,000 visitors from all over the world, MEDICA is one of the largest international medical B2B trade fairs. A wide range of innovative products and services from the fields of diagnostics, laboratory technology, health IT, mobile health, medical imaging, physiotherapy/orthopedic technology, and medical consumables are presented at the show.
In addition, MEDICA features a number of first class forums, conferences, and networking events providing ample opportunities to network and learn about the latest innovations in the industry.
Diagnostics
Emergency medicine
Electromedicine and medical technology
Facility management and building services engineering
Information and communication technology
Laboratory equipment
Medical furniture and equipment
Physiotherapy and orthopedic technology
Resuscitation equipment
Single-use and consumer items
Services and publications
Textiles and textiles equipment
Advance marketing assistance
Full-time booth staffing by state reps
Business appointment assistance
MITC Members: $6,500 per company
Non-members: $7,000 per company
Optional one-on-one business matchmaking services available for an additional fee.
Pricing includes:
Best of New England Booth with company display areas
Your products listed in MEDICA Exhibitor Directory
US Pavilion receptions and networking events
MEDICA trade show passes for your attending staff (2 per company)
Maximum of 2 participants per company
Reserved meeting areas with access to beverage service and additional meeting areas (in the US Pavilion)
For more information or with questions, contact: Zeynep Turk, Senior Trade Specialist, Maine International Trade Center, at 207-541-7474 or turk@mitc.com
Booth space for Best of New England is limited. Reserve your spot today!
Registration Deadline: August 25, 2023